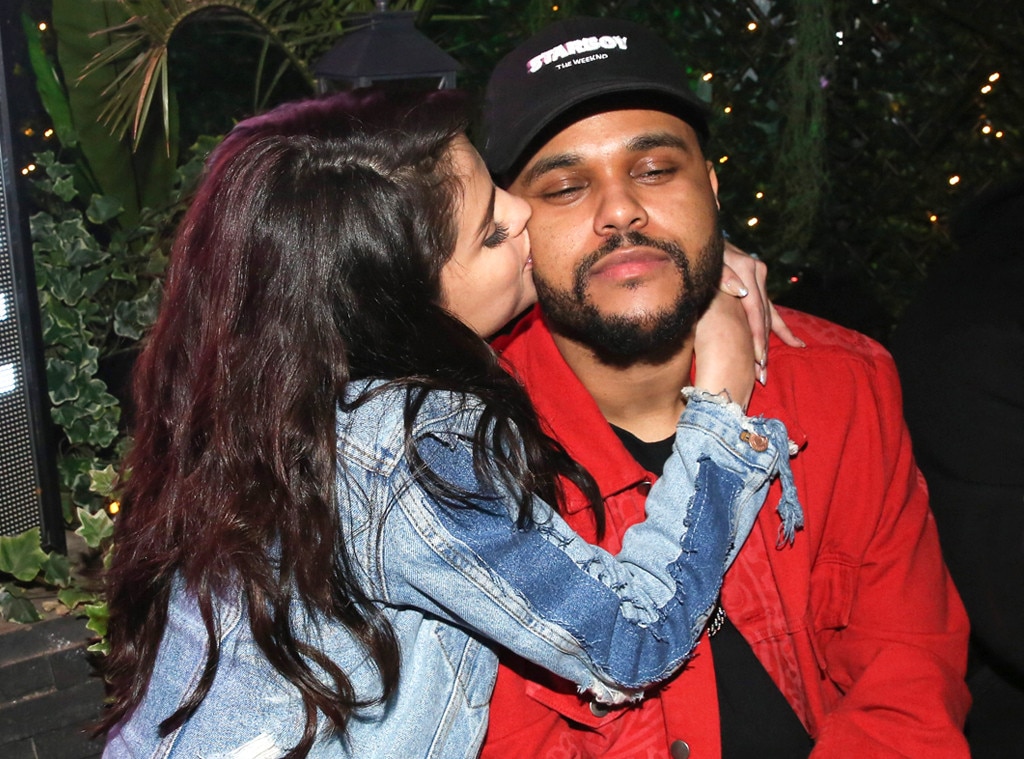 Selena Gomez is getting a romantic belated birthday getaway as a gift from her boyfriend The Weeknd. We've got EXCLUSIVE details on the luxurious presents he bought her to make sure she travels in style!
Some guys have so much trouble trying to figure out the perfect birthday gift for their girlfriend. Fortunately The Weeknd — real name Abel Tesfaye — knew exactly what he wanted to get his lady. Since the singer has spent much of 2017 on the road and away from his girlfriend Selena Gomez, 25, he's finally looking at a six week break in his schedule. That means he has the time to whisk sweetie away on a belated 25th birthday trip! She's going to be traveling in style because he's purchased some super luxurious bags for her to pack her fashionable wardrobe. "Abel is planning a super romantic trip for him and Selena during his break. He stopped by the Chanel store in Beverly Hills and picked up a couple sets of gorgeous travel bags for himself and Selena. He dropped close to $20,000 on the gift for Selena," an insider tells HollywoodLife.com exclusively.
"While he shopped he made sure to pick out the absolute best for her and was very selective with the items he choose. He was super excited to be able to gift her with these bags for her birthday weekend and wanted to make sure they were wrapped perfectly," our source adds. Selena must be so thrilled with the gift, as what girl wouldn't love to be trotting around the globe with Chanel luggage, even if she is the face of Coach bags!
The "Hands to Myself singer clearly wanted her quarter century mark to be a mellow one, as even though it fell on a weekend — Saturday, July 22 — she didn't have any blowout bashes or club takeovers. Instead she had a romantic dinner at the Soho House in Malibu with Abel then a quiet balloon and cake filled birthday at her house surrounded by just her closest friends. Who needs an epic party when you've got a loving man and a tight circle of pals!
This article was originally published by: Hollywood Life