Niall Horan Picks "On The Loose" As His Next Single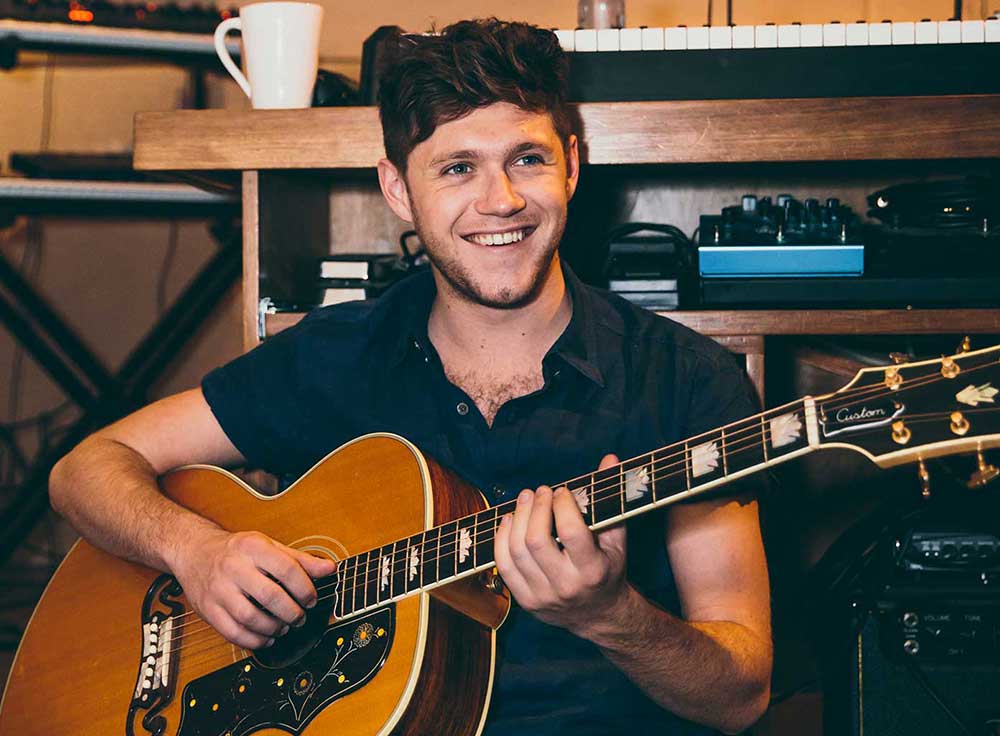 Niall Horan is rolling out "On The Loose" as the fourth single from debut LP, Flicker. He made the announcement via Instagram — revealing the retro cover art, which depicts a black-and-white drawing of a woman holding a love heart. While "Seeing Blind" (the Irishman's duet with Maren Morris) would be my choice, "On The Loose" makes a lot of sense. Like "Slow Hands," it was produced by Julian Bunetta and is similarly upbeat. As much as I love Niall's stripped-back songs, this is more radio-friendly.
To date, the 24-year-old has had one of the most successful solo eras of any 1D alum. Flicker topped the Billboard 200 and delivered two sizable hits. The folky "This Town"peaked at number 20, while "Slow Hands" made it all the way to number 11. (It would have climbed a lot higher if the video wasn't scrapped). Third single, "Too Much To Ask," got lost in the Christmas rush, but "On The Loose" could well return him to the upper reaches of the Billboard Hot 100. Check out the artwork below.
This article was  originally published by: Idolator