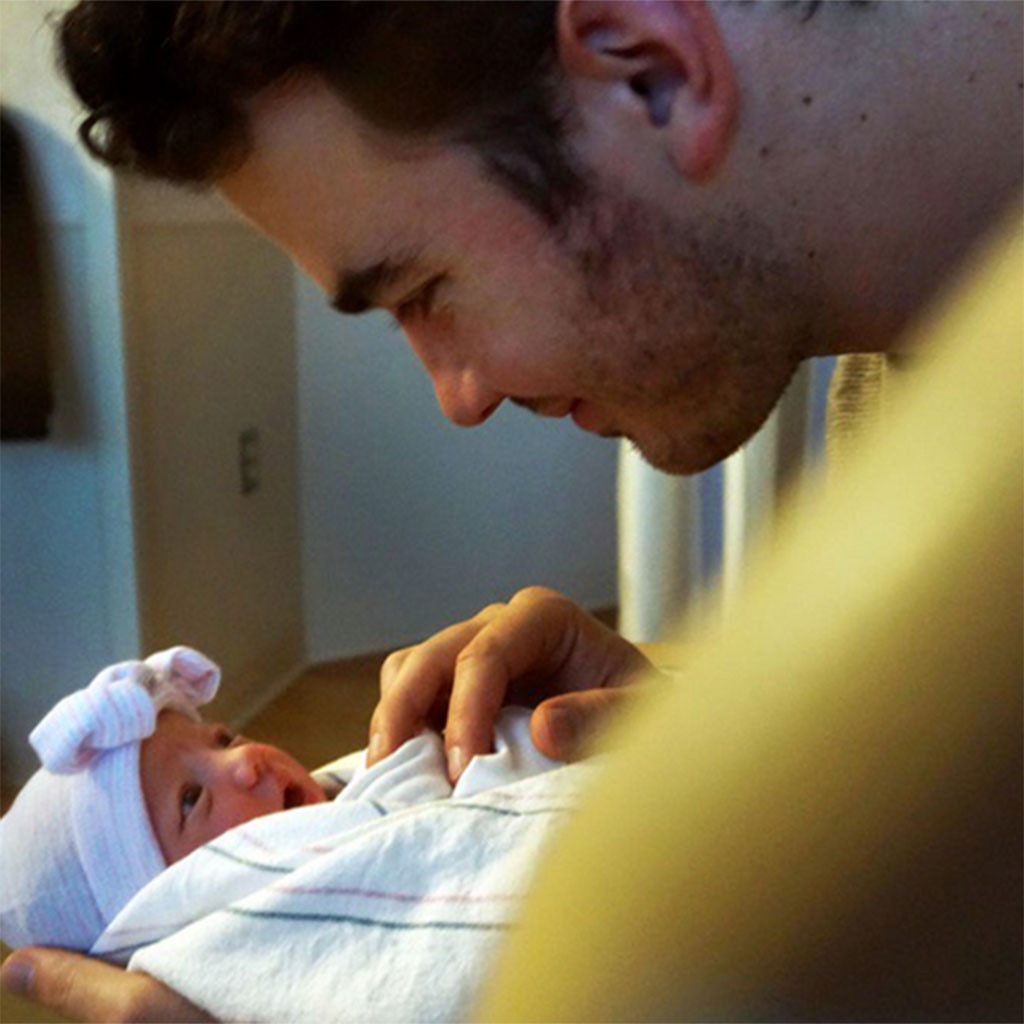 Twitter
Ladies and gentlemen, it's time to meet the newest Jonas family member.

On Sunday afternoon, Kevin Jonas treated fans and followers to a big surprise. Yes, the proud dad was ready to share the first photo of his baby girl.

«Say hello to my newest love Valentina,» he wrote on Twitter while in the hospital.

In the candid photo, the former Jonas Brothers member was seen cradling his baby girl who is wrapped up with love and a pink bow.

This past Thursday, Uncle Nick Jonas revealed the exciting news that his brother was a new dad once again.
«AHH! I'm an uncle again!» he shared on social media. «Congrats to my brother and sister in law on the birth of their new beautiful baby girl.»

Joe Jonas also joined the conversation by adding, «Congratulations to @kevinjonas & @daniellejonas on the newest addition to the family! So beautiful! :)»

Just last month, Danielle Jonas celebrated the upcoming arrival of her second child with a surprise baby shower thrown by family and friends.
«I am so thankful for my two sisters! Thank you for the surprise yesterday sprinkle/birthday,» she shared on Instagram with a photo collage of the celebration that included food from Dina Deleasa-Gonsar. «I am so blessed to have you both and I am so excited Alena will have a sister and have what we have. I love you both!»

She added, «Also thank you to all my friends who came. You made it so special and the lovely gifts that I can't wait to put the new baby girl in. Love you guys. #ifeelspecial #numbertwo #onlyacoupleweeksleft.»

As Danielle and Kevin get used to having two kids under the same roof, one thing is certain: This mom and dad have each other's backs.

«You are my best friend and partner in everything,» Kevin recently wrote to his wife on Instagram. «Can't wait for the next part of our journey together. Love you @DanielleJonas.»