You might think that sharing a lollipop made things official, but we just got even more proof that the romance between Jennifer Lawrence and Darren Aronofsky keeps getting hotter…a smooch!

The 26-year-old actress was spotted sharing a kiss with the 47-year-old director in New York City on Wednesday night, unable to keep their hands off one another as they walked the city streets.

J.Law looked cozy in an oversized black coat and scarf, accessorizing with a pair of gray boots and tying her hair back in a pony tail. Aronofsky, on the other hand, donned a blue button-down with a scarf, glasses and a newsboy cap.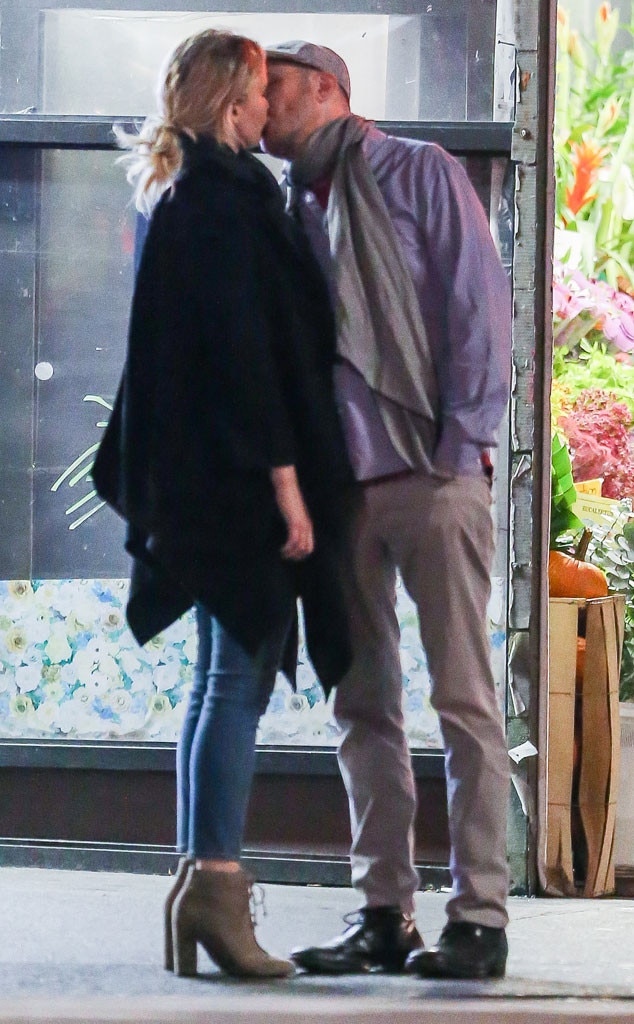 TheImageDirect.com
Rumors started swirling around the couple in mid-October after they were photographed out and about together several times.

A source told the U.K.'s The Sun (via the DailyMail) at the time, «Jennifer and Darren have tried to keep things low-key and under wraps but they are really into each other.»

The insider added, «Recently Jennifer was working on a grueling project and she relied on Darren for support and they were in constant contact. It seemed to show they were the real deal.»
Over the weekend, the pair was photographed together again, sharing a lollipop in NYC.

An eyewitness told E! News they «were laughing and smiling while walking with her dog [Pippa]» and definitely «look[ed] like a couple.»

Though neither J.Law nor Aronofsky have confirmed the relationship, a source told People magazine that they've «been hanging out and are casually dating.»

CREDITS TO E!