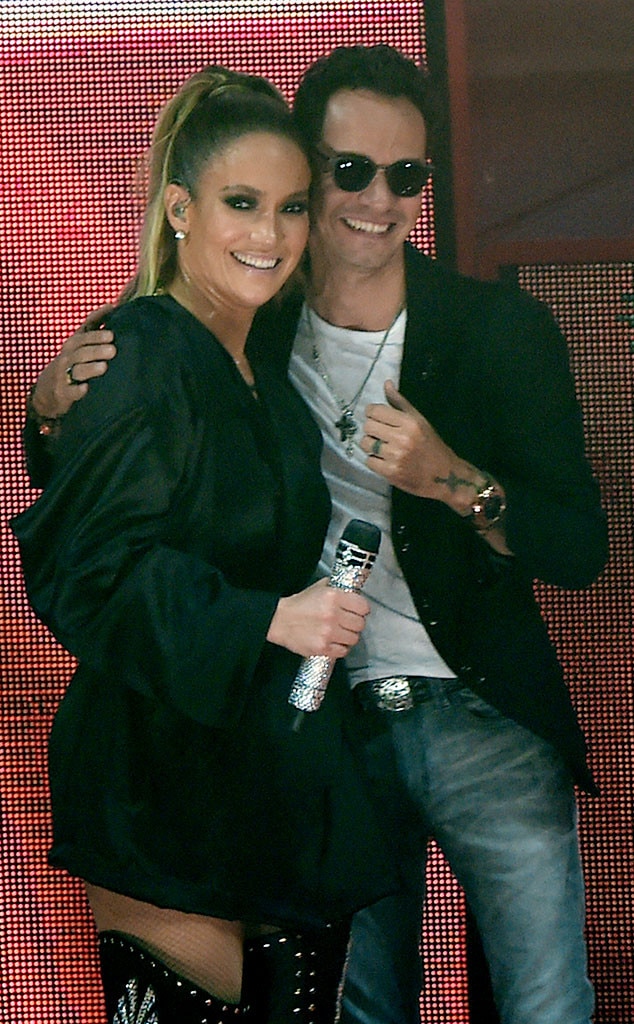 Gustavo Caballero/Getty Images
Let's get loud because Jennifer Lopez and Marc Anthony are back onstage together again.

In the middle of Halloween weekend, the friendly exes headed to Miami where they participated in a free concert for presidential nominee Hillary Clinton.

As the couple expressed the importance of getting out and voting for Decision 2016, fans couldn't help but enjoy seeing the former couple on the same stage.

«I'm here to support two women, that I trust my life with, that I trust my children with, » Marc shared with the crowd. «This is a special time in history.»

And while a few raindrops may have surfaced late into the night, it didn't stop nearly 8,000 concertgoers from dancing all night long.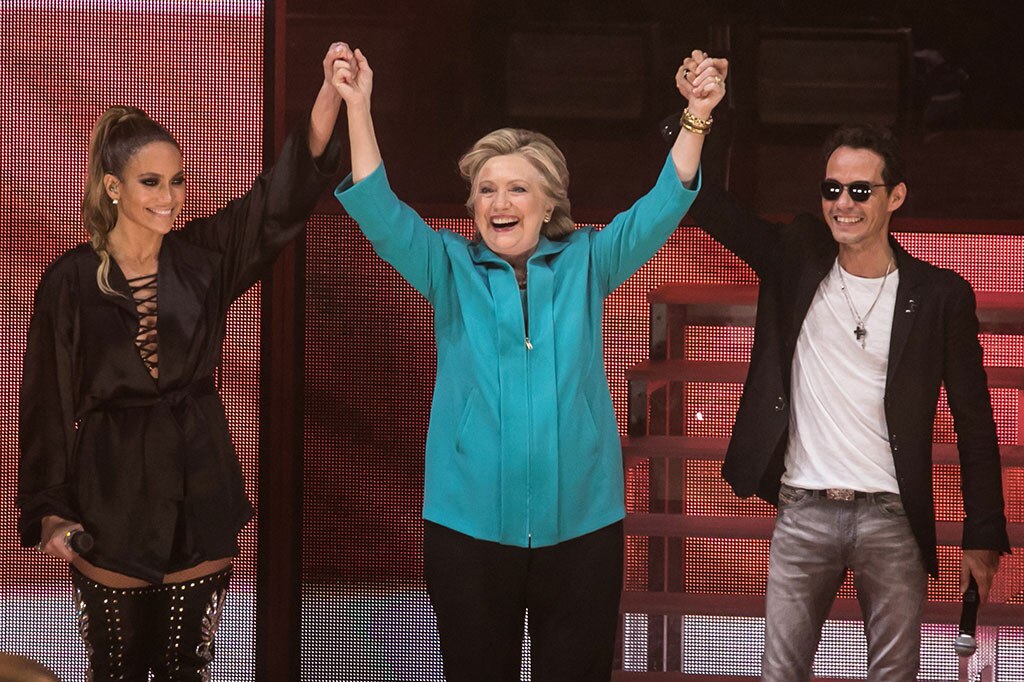 John Parra/FilmMagic
«Thank you Florida for coming out tonight… it was amazing!!» Jennifer shared on Instagram after her performance. «#gohillary #strongertogether #govote #lovetrumpshate #Latinos #letsgetloud.»

Marc added, «Honored to represent at last night's #GetLoud for @hillaryclinton Concert in #Miami with @jlo. Your vote is crucial! @magnusmediausa #ImWithHer #VoteHillary #LatinosUnidos #StrongerTogether #LoveTrumpsHate.»

Just last month, E! News confirmed that Marc's Magnus Media and Sony Music Latin will be developing and producing Jennifer's upcoming Spanish language album. In fact, the pair was recently back in the studio together where they were «making history.»
«I am so excited and really looking forward to this new musical journey and to celebrate my Latin roots with Marc Anthony and the Sony/Magnus family,» Jennifer shared in a statement.

Marc added, «She has had enormous accomplishments in her career and has been representing our culture all over the world from day one. Her artistry, professionalism and passion for music are just some of the many attributes that have earned her a unique place in the entertainment world that very few people have been able to obtain. I am looking forward to our creative collaboration and to be part of continuing her musical legacy.»

CREDITS TO E!