Succeeding David Beckham. Previous honorees include Chris Hemsworth (2014), Adam Levine (2013), Channing Tatum (2012), Bradley Cooper (2011) and Ryan Reynolds (2010), among other stars.

NBC's Today announced Johnson had received the title during Tuesday's broadcast.

The actor—who voices the demigod Maui in Disney's Moana, in theaters Nov. 23—was flattered to receive the call. «I said, 'That's awesome.' And then what went through my mind was just how cool and exciting it is,» he says. «And then I thought, 'Wow, we've pretty much reached the pinnacle.' I'm not quite too sure where we go from here. I've done it all, this is it.»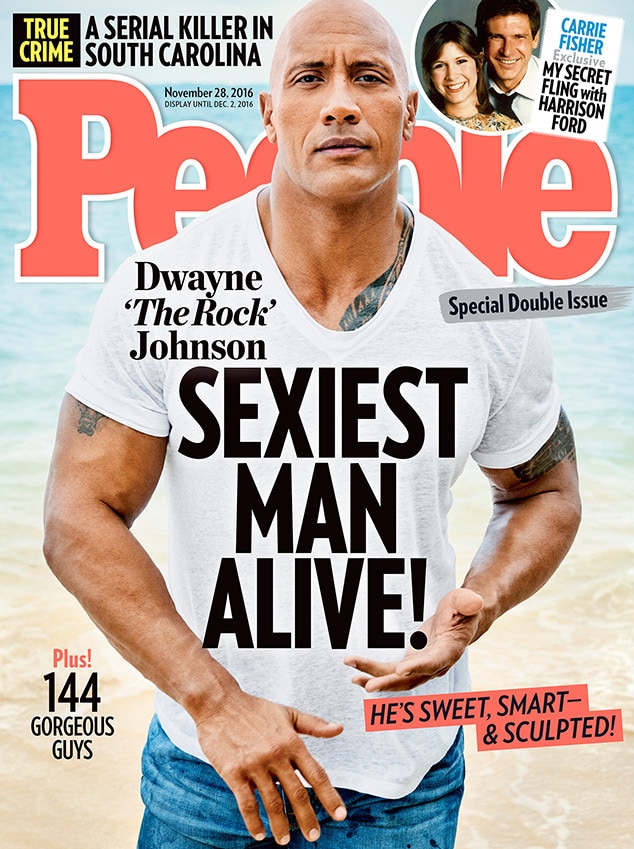 People
Johnson is expecting to get some grief from his friends over the title.

«It's coming now. I can just imagine how it's going to be,» the former wrestling champion says with a big laugh. «But see, here's the thing: They give me grief, but they all wish. They all wish.»

What makes Johnson sexy? «This is the kind of question that gets me into trouble,» he jokes. In all seriousness, he says «a sense of humor» is probably the sexiest thing about himself. «And I think probably just not trying to be sexy and just being cool and confident in your movies,» the Jumanjiactor adds. «I think with a lot of my fans, I've gotten to a very, very cool place where there's a direct line between the man they know off-screen and the man they see on-screen.»
It doesn't hurt that he's good-looking, either. «It starts with the skin,» he says with a laugh.

«We've only got one face,» Johnson, 44, adds. «You've got to take care of it. So I exfoliate.»

Johnson will discuss the title further Tuesday on The Ellen DeGeneres Show.

People's special double issue hits newsstands Friday.