BIGGIE TENDRÁ SU PROPIA CALLE EN BROOKLYN
The Notorioug B.I.G., mejor conocido por todos simplemente como Biggie, fue uno de los raperos más importantes en la historia del género. A pesar de su corta carrera y el horrible atentado que le quitó la vida, su imagen sigue intacta hasta la fecha; inspirando a nuevas generaciones a escribir rap. Para celebrar el que sería su cumpleaños número 47, el gobierno de Nueva York nombrará una calle en Brooklyn en honor a Biggie Smalls el 10 de junio.
La placa que llevará por nombre Christopher Wallace Way -el verdadero nombre del rapero- y se encontrará en la esquina entre Fulton Street y Gates Avenue en BK's St. James Place, calle a la que Biggie solía ir a rapear y meterse en problemas; a ese lugar él le llamaba hogar.
"Honrar a Biggie simboliza más que a un solo hombre. Representa a una cultura, un distrito,  a un pueblo, y el hip-hop es mundial", dijo a Rolling Stone, LeRoy McCarthy, la persona que llevó la iniciativa que aprobó el Brooklyn Community Board en noviembre del año pasado.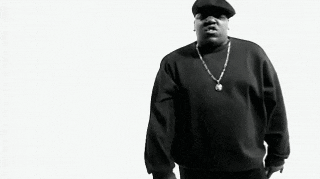 En la ceremonia participará la señora Voletta Wallace -la madre de Biggie-, sus hijos, entre otros más. Aún no sabemos si estarán presentes Puff Daddy, su productor y amigo personal; y Faith Evans, con quien se casó en 1994. La ceremonia será abierta al público y de acuerdo al programa comenzará al mediodía de Nueva York.
Con solo dos álbumes de estudio, Ready To Die y Life After Death, The Notorius B.I.G. logró catapultarse a la cima del rap. Hasta el día de hoy, no se ha esclarecido quien fue la persona que ordenó y ejecutó su asesinato, pero su leyenda vive, con álbumes póstumos y tributos, pero sobre todo; vive en el corazón de todos aquellos que lo han escuchado. ¡Larga vida a Biggie Smalls!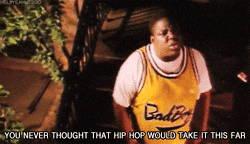 This article was originally writing by: Sopitas.com