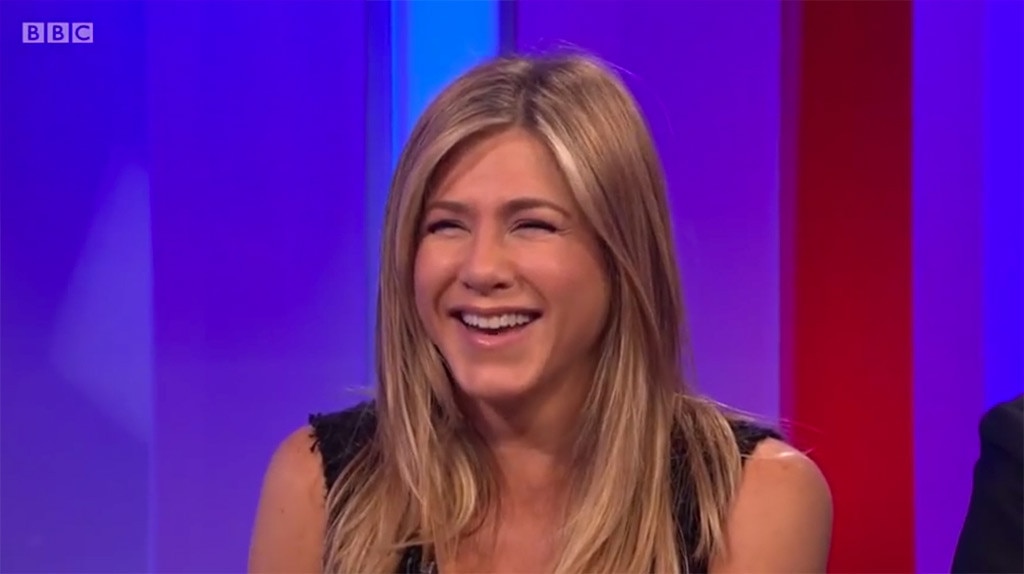 Even Jennifer Aniston gets sucked into Friends marathons.

The actress visited BBC's The One Show Monday to promote her new movie Office Christmas Party with directors Josh Gordon and Will Speck when the conversation turned to Friends. Host Alex Jones admitted she often flips through the channels and lands on NBC's hit series, which ran for 10 seasons from 1994 to 2004. Aniston admitted she does the same thing quite often. «I can't help it. First, I'm trying to remember which episode it is, and then half the time I'm saying to myself, 'I don't remember that,'» she said. «You get sucked into the nostalgia of it.»
When host Matt Baker mentioned The Rembrandt's «I'll Be There for You,» Aniston winced and made a surprising confession. «No one was really a big fan of that theme song,» the actress said of co-stars Courteney Cox, Lisa Kudrow, Matt LeBlanc, Matthew Perry and David Scwhimmer. «We felt it was a little…I don't know. Dancing in a pond? A fountain felt sort of odd.» So, why did the cast film the title sequence? «We did it because we were told to,» she said.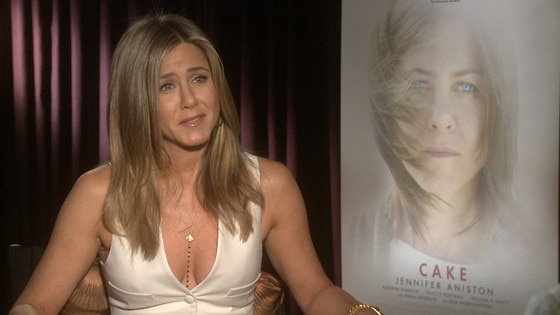 Earlier in the interview, Jones asked whether Aniston is more like Rachel Green from Friendsor Julia Harris from the movie Horrible Bosses. «That's a good question. I think she's a little bit of both, right? I mean, she's sweet and incredible, but in a good way, in a positive way, she's also a boss,» Speck replied. «She has a point of view and she has a strong sense character. She wants to make sure that we're doing the best we can on the scripts that we're putting together.»
«Just without the sex toys!» Aniston quipped, referring to her role as Julia. Asked what she thought of Speck's assessment, she responded, «I think that's a good take on me. I like that. »
Though she's excited to be back on the big screen in the star-studded comedy Office Christmas Party (in theaters Dec. 9), Aniston confessed she wants to direct more projects in the future. «Being in front of the camera for so many years, you start to realize you've collected so much information and knowledge about it, and how much fun that would be to step out from in front of the camera and go behind and see what you can do,» Aniston explained. «It's just very fun.»