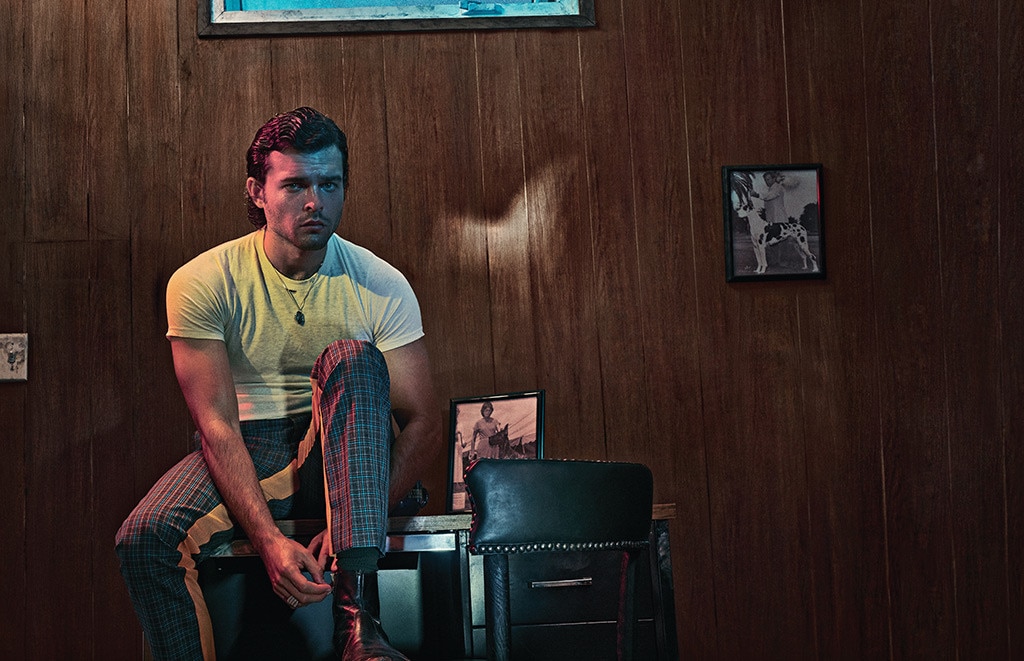 Steven Klein/Interview
Alden Ehrenreich is living the dream—literally.

«I remember pretending to be the characters in the movies when I was a little kid. The last three movies I've done, I played a cowboy, then I played a soldier, and now I play Han Solo,» the actor recalls in the November issue of Interview. «So the little kid in me is having a real joyride.»

Ehrenreich has been working steadily for years, but playing Han Solo is his biggest—and most daunting—role to date. The Star Wars character's origin story, which co-stars Donald Glover as the smug smuggler Lando Calrissian, is slated for theatrical release on May 25, 2018.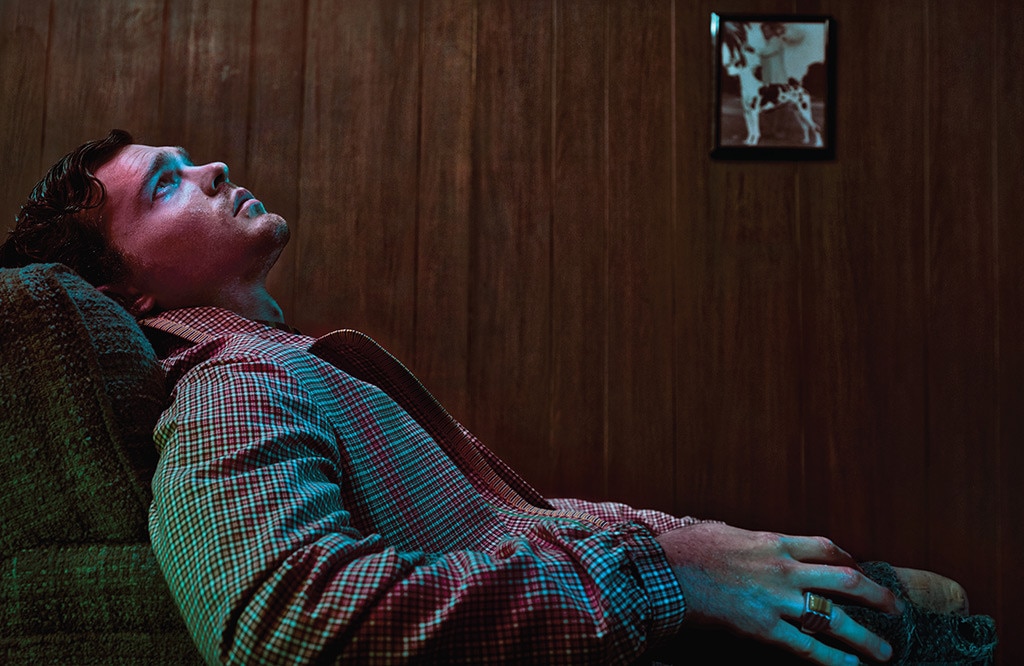 Steven Klein/Interview
Long before he won the role originally played by Harrison Ford, thousands of actors tested for directors Phil Lord and Chris Miller. «I had an audition process that went on for a long time, and I got to spend a lot of time with the guys who are directing the film. Getting to be around them and being around the world a little bit has been the main experience so far,» Ehrenreich shared. «I did my audition on the Millennium Falcon for one of my screen tests, which was pretty cool.»

But «pretty cool» doesn't even begin to describe it.

When Ehrenreich shot the 2009 film Tetro, he says, «I remember thinking, 'Oh, at some point this will end up feeling second nature,' and it never really does. It's always a little fantastical.»

For a time, it seemed every young actor in Hollywood was vying to play the iconic character. Charlie Cox and Dave Franco later admitted to bombing their auditions, while other rumored contenders included Taron Egerton, Ansel Elgort, Tom Felton, Logan Lerman, Jack Reynor, Max Thieriot, Miles Teller and Rami Malek. «Whenever you hear somebody else is auditioning for something, you sort of assume they're going to get it,» Ehrenreich, 26, admits. «You should try to just ignore it. I don't find it very helpful to know who else is going up for stuff, generally.»
Throughout the audition process, Ehrenreich tried to remain as pragmatic as possible. «I've had a couple opportunities where I've been on the other side of the audition process as a director, so it's really reassuring to me that it's just about who is right for that role and less about if you ace the audition,» the short film director explains. «It's just about getting to know people, not about who's a better actor a lot of the time. It's about who fits that particular suit, you know?»
Ehrenreich was reminded of that after he auditioned to play Harry Osborn in 2014's The Amazing Spider-Man 2, and Dane DeHaan won the part. «I've had that experience many, many, times—when you don't get roles. I'd developed a good muscle for shaking it off. I buy myself a present whenever I don't get a role that I really wanted. You get bummed out, and then you go, 'Oh! Now I get to go buy a present for myself,'» Ehrenreich tells Interview. «That kind of helps.'»