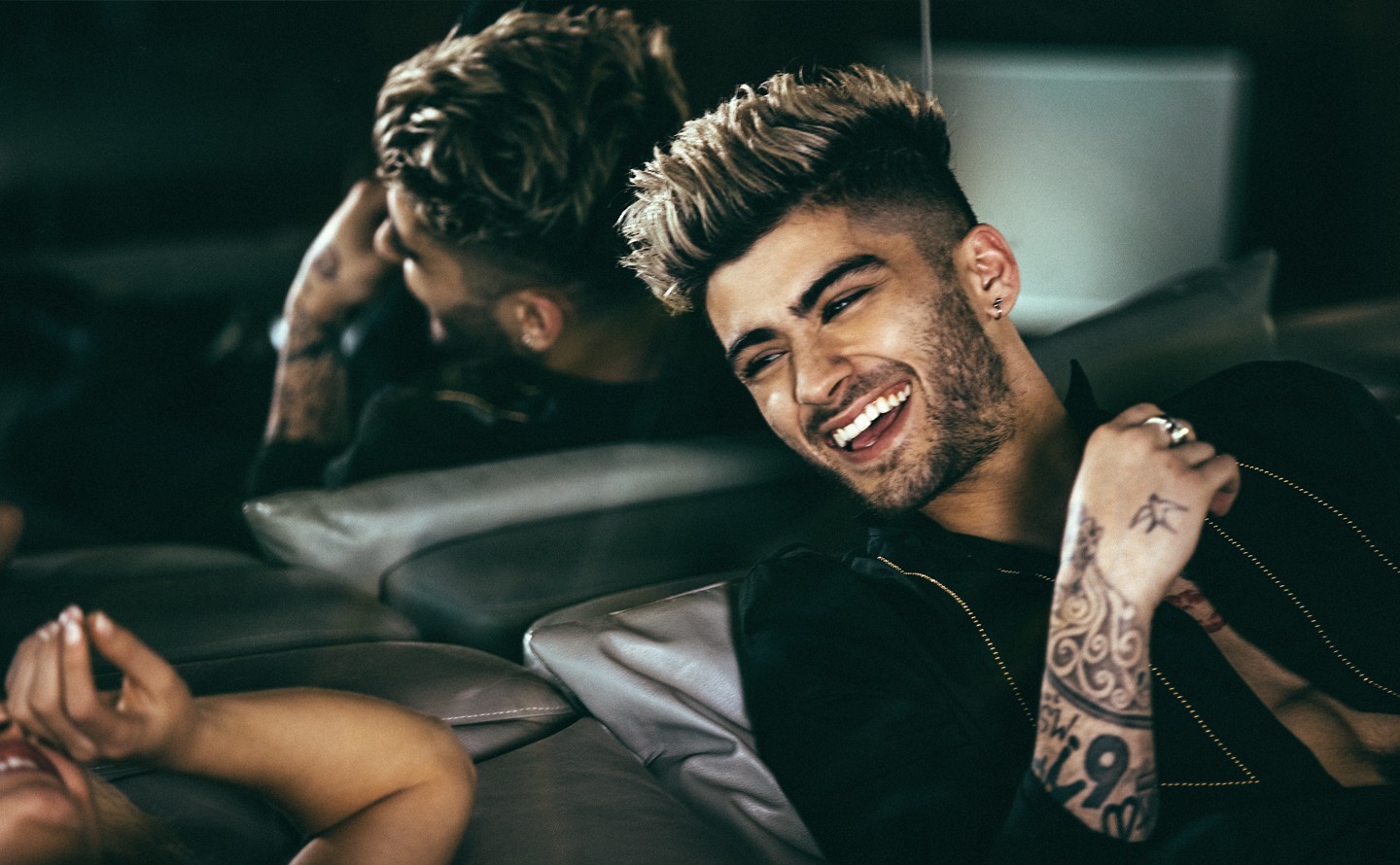 Zayn Malik has been crafting his sophomore album for the better part of a year, and he's ready to share a first glimpse of what he has been working on in the studio. Today (September 1), the 24-year-old revealed that he is preparing to unleash a new single, and it is a collaboration with songwriting powerhouse Sia. The track is called "Dusk Till Dawn" and is set for release on September 7. He announced the song on Instagram, sharing what appears to be a poster promoting the accompanying visual. It is set to feature an appearance from Girls actress Jemima Kirke and will be directed by Marc Webb.
The former boy bander is no stranger to working with superstar collaborators. In the last year he has worked with both Taylor Swift on "I Don't Want To Live Forever" and with PARTYNEXTDOOR on "Still Got Time." The former became a staple on radio in the first quarter of 2017 and just missed the top spot on the Billboard Hot 100. At last week's VMAs, he and Taylor picked up a Moon Person for Best Collaboration for the release. The UK crooner has also alluded to some additional collabs on his forthcoming album.
In an interview with VMAN, he said that the LP would incorporate more hip-hop elements, and it is rumored that Nicki Minaj may hop on a track. The album has him returning to the studio with Frank Ocean's producer Malay, and it sounds like he is crafting a fitting followup to Mind of Mine. Check out the official announcement below.
https://www.instagram.com/p/BYgEA9lnTTE/
This article was originally published by: Idolator