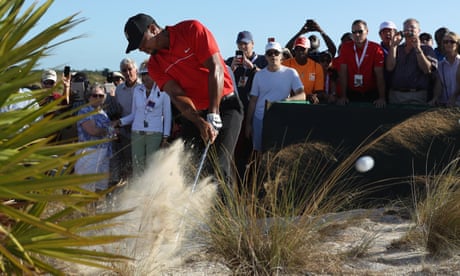 The former world No1 was taken into custody near his home on Jupiter Island, Florida. According to Palm Beach County police, he was arrested at 3am, booked into jail around 7am and released at 10.50am. WBPF News reported that the arrest had occurred just south of the golfer's restaurant, The Woods.
Woods is the world's most recognized golfer, although he has not played professionally since February due to lingering back issues. He has won 14 majors during his career but his last victory came in the 2008 US Open. Last week, Woods said he had no plans to retire from golf, despite undergoing another surgery on his back in April. "We tried every possible non-surgical route and nothing worked," said Woods of the fourth procedure he's undergone on his back since 2014. "I had good days and bad days, but the pain was usually there, and I couldn't do much. Even lying down hurt. I had nerve pain with anything I did and was at the end of my rope. The process leading up to my decision to have surgery was exhaustive. I consulted with a specialist, and after weighing my options, that's when I decided to go to Texas to have surgery."
In 2009 Woods received a ticket for careless driving after he crashed into a tree and damaged a fire hydrant. That incident occurred shortly after allegations of Woods' infidelity emerged in the press. The golfer would later admit he was "far short of perfect" and regretted "those transgressions with all my heart."
This article was originally published by The Guardian.