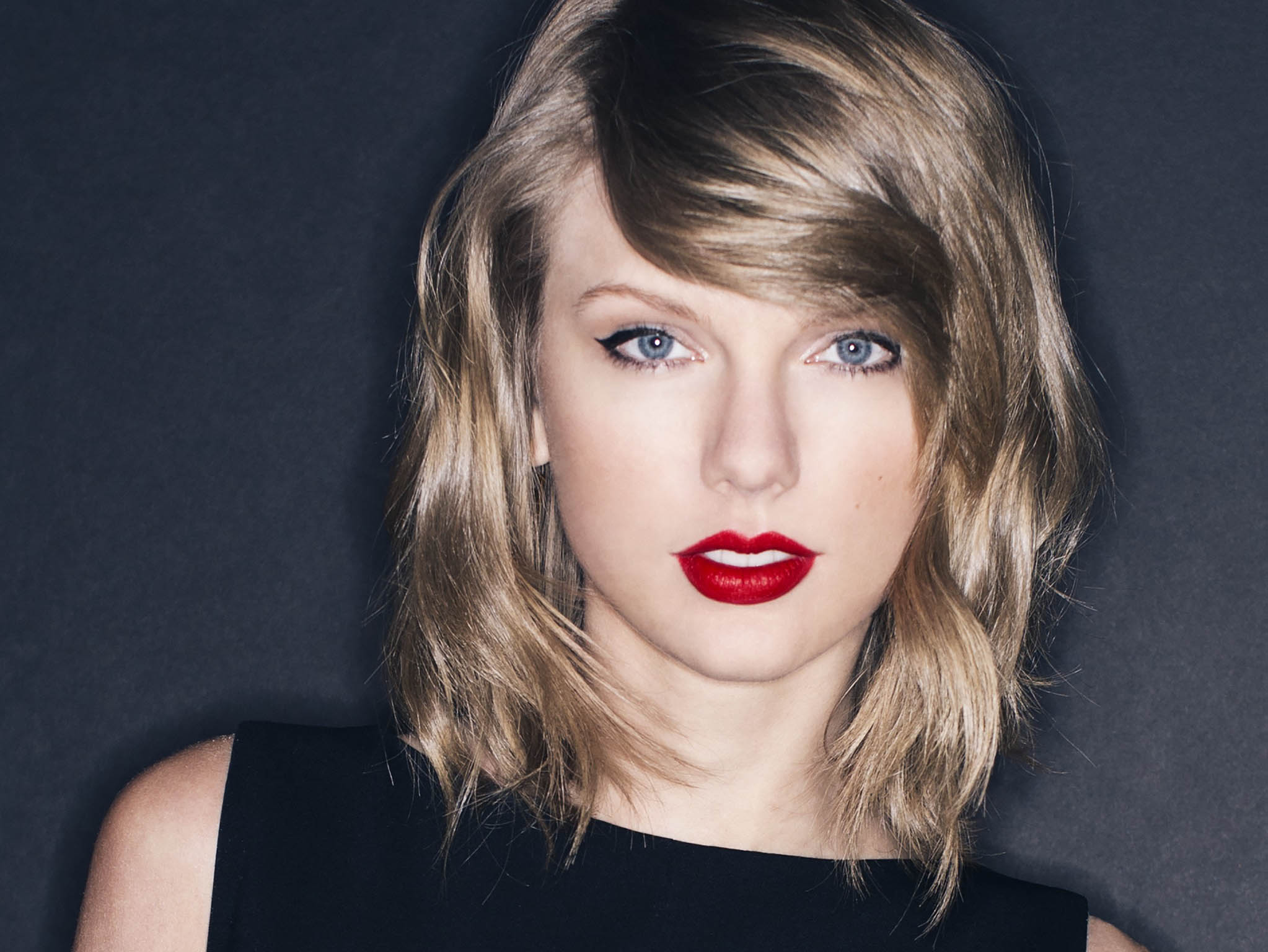 Taylor Swift took the stand on Thursday during day four of her legal battle against ex-radio host David Mueller, and testified that Mueller «grabbed [onto her] a** cheek» during a meet-and-greet in Denver, Colorado, in June 2013.
Mueller has denied the accusations and sued Swift in September 2015 — two years after the alleged incident — claiming her accusations that he inappropriately touched her were false, and cost him his $150,000-a-year job as a host at country station KYGO-FM as well as future career opportunities. She countersued him one month later for assault and battery.
The 27-year-old singer took the stand for an hour, wearing a colorful floral dress, and appeared to be in good spirits prior to being questioned by Mueller's attorney. During her testimony, Swift seemed very confident, and was attentive and articulate in her answers as her brother, Austin, and her father, Scott, sat in the front row.
The 27-year-old singer was questioned by Mueller's attorney on Thursday as to why she didn't notify her bodyguard immediately after the alleged incident. Swift said more fans were waiting in line to take a picture with her after the alleged assault, and that she didn't want them to wait. She said she also couldn't have reported the alleged incident to anyone on her team without the fans that were already there overhearing.
«This is not something that I wanted people to know,» Swift said. «[It] would have ruined their concert experience, and made them feel really awkward.»
Swift also talked about her bodyguard at the time, Greg Dent, not seeing the alleged assault. She held her hand up to demonstrate Mueller's hand allegedly grabbing onto her butt, and was very animated in explaining why Dent didn't see Mueller's hand allegedly touching her inappropriately.
«He saw your client lift my skirt, that's when your clients hand went out of his view because it was grabbed onto my a** cheek,» Swift said.
Swift added that the only way someone would have been able to see was if they were «lying directly under my skirt and we didn't have anyone positioned there.» This elicited laughs from the room.
Swift said she doesn't blame Dent for the alleged incident.
«What Mr. Mueller did, like I said, was very intentional and the location was very intentional, and it happened very quickly. I wasn't going to blame Greg Dent for something Mr. Mueller did,» Swift said. «None of us expected this to happen — it had never happened before. … It was horrifying, shocking, and we had never experienced it before.»
Swift said she didn't remember when Mueller got fired from his job.
«I did not have a reaction to a strange person I didn't know suffering consequences,» she said. «I'm not going to allow you and your client in any way make me feel like it's my fault, because it isn't.»
«Here we are years later,» she continued, after explaining that she never wanted to see Mueller again. «He and you are suing me, and I'm being blamed for the unfortunate events of his life that are a product of his decisions, not mine.»
When shown the photo of the alleged assault, Swift reiterated her accusations.
«This is a photo of him with his hand up my skirt with his hand on my a**,» she said. «I'm not going to say anything different. I never have said anything different.»
When asked why the front of her skirt wasn't lifted up, she replied, «Because my a** is located in the back of my body.»
The singer drew chuckles from some in the courtroom due to her sometimes sassy responses during her testimony.
Swift's mom, Andrea, wasn't present at court on Thursday because the judge said she wasn't feeling well. On Wednesday, she tearfully testified during the trial, recalling how her daughter told her about the alleged incident.
«I heard it from my daughter's mouth,» Andrea said, before looking at Mueller, who was fired by KYGO two days after the alleged incident, and is seeking $3 million in damages. «He sexually assaulted her. Right there, that guy.»
«One of the things that stuck with me was that [Swift] couldn't believe that, she, after the incident, after he grabbed her, that she thanked them for being there,» she added. «She said thank you. It was just destroying her after she said that to someone that did that to her.»
«It made me, as a parent, think, 'Why did I tell her to be so polite in that moment?'» she said, crying.
This article was originally published by: ET