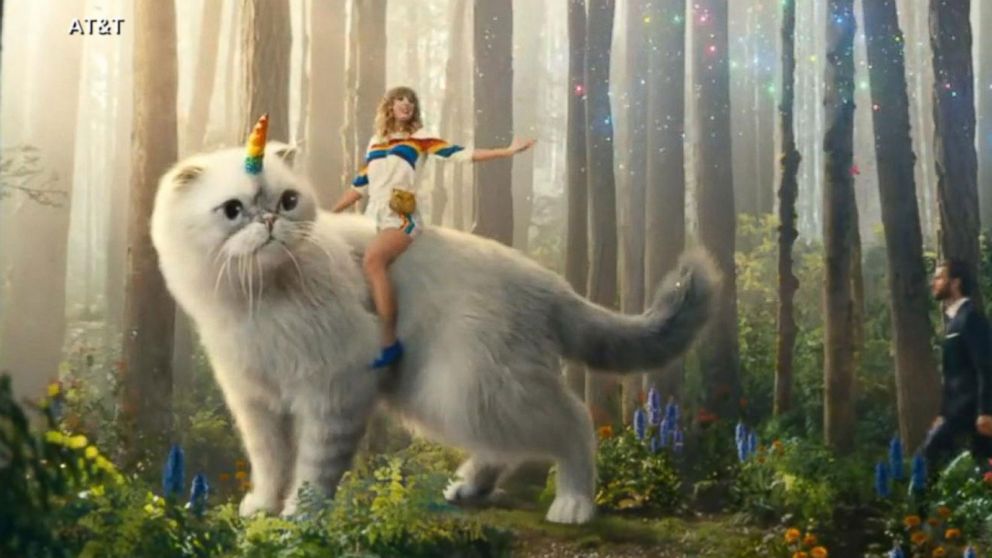 Taylor Swift teamed up with DirectTV to provide fans with exclusive tour footage, behind-the-scenes videos and more through a subscription service called Taylor Swift NOW. The service provider just shared a new commercial teasing the subscription — in which Swift rides on a unicorn/cat hybrid called a caticorn.
The video opens with a DirectTV spokesperson asking about outdated cable packages that aren't well «tailored,» which is followed by Swift appearing in a rainbow-printed ensemble atop the aforementioned mythical creature. The «Bad Blood» singer replies to the actor with a sprinkle of glittery fairy dust before inviting him on a magical journey to explore all that Taylor Swift NOW has to offer.
heck out the mystical video below.
https://youtu.be/cJSm23HAJno
This article was originally published by: Billboard