Taylor Swift & Demi Lovato Appear In Selena Gomez's "Bad Liar" Video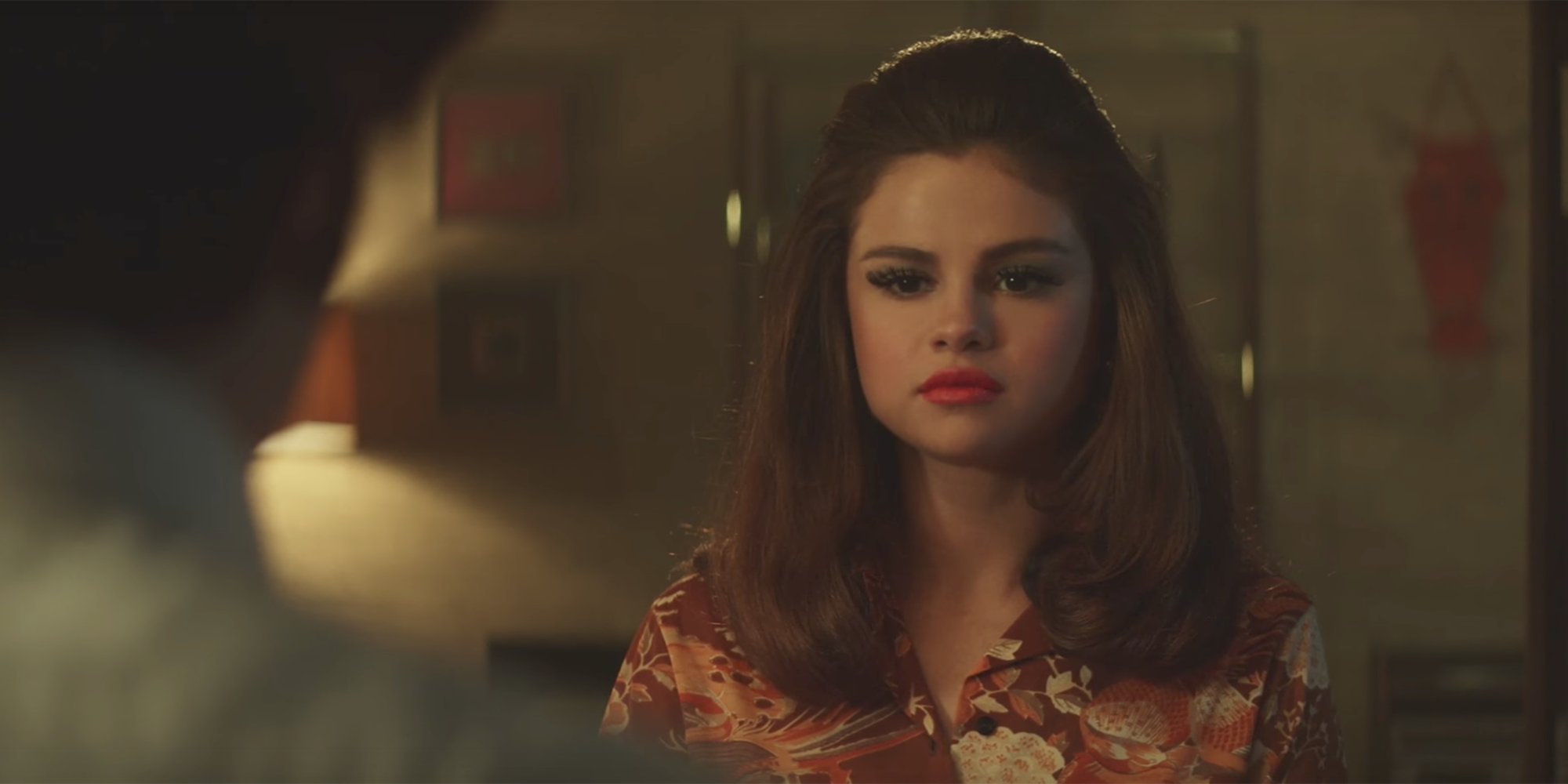 Surprise! It looks like a pair of famous divas make a cameo in Selena Gomez's YouTube-slaying "Bad Liar" video via wall art. Eagle-eyed fans were quick to point out that the faces on a Charlie's Angels poster in the protagonist's bedroom bear a striking resemblance to Taylor Swift (center) and Demi Lovato (left). The girl on the right? Well, that's clearly Selena. This is cute. The 24-year-old is famously tight with Katy Perry's nemesis, but her relationship with former BFF Demi has been a little strained. (Never forget the Confident diva's iconic "Ask Taylor!" quip).
This seems to be an olive branch of sorts. Or at least the visual equivalent of "Text me, sis." Interestingly, their appearance isn't the only surprise in the Jesse Peretz-directed video. It also teases her next single "Fetish" at the end. Apart from building bridges and promoting future releases, the clip has breathed new life into "Bad Liar." The track is now top 5 on iTunes and climbing. When you factor in the surge of YouTube views, growing radio airplay and and healthy streaming numbers, Selena's sleeper hit might have just woken up. Find out more below.
This article was originally published by: Idolator