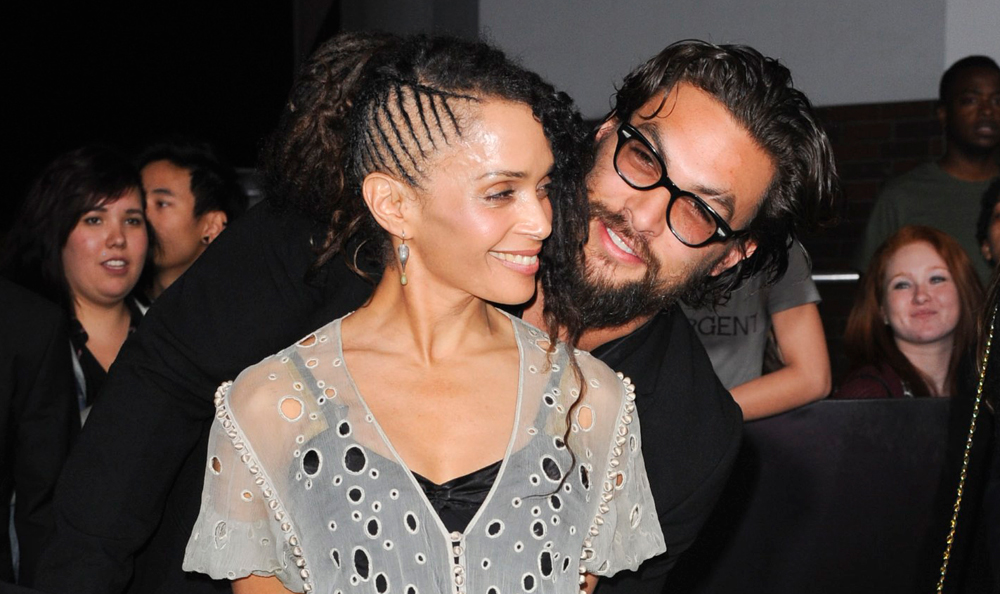 OMG! Jason Momoa & Lisa Bonet finally got hitched in a secret October wedding, according to a report. Congrats to the happy couple! Get the details here.
Jason Momoa, 38, and Lisa Bonet, 49, have tied the knot! The couple, who have widely been believed to have gotten married back in Nov. 2007, officially solidified their union in October with a super secret ceremony. "Jason Momoa and Lisa Bonet had an official wedding a few weeks ago at their house in Topanga, California," one insider revealed to US Weekly. "Apparently they weren't officially married until then! They said they 'made it official.'" A week before they exchanged vows, the couple bought a marriage license from the Los Angeles County Registrar-Recorder/County Clerk's office on Oct. 2, according to another source. How exciting! See pics of the groom here.
While the public didn't know about the formal affair, it wasn't an elopement. Plenty of family and friends attended the private event. Guests included Alicia Vikander, Michael Fassbender, several of Momoa's former costars, and Bonet's 28-year-old daughter Zoë Kravitz, whom she shares with ex-husband Lenny Kravitz. "He stays close with the people he works with on movies and is a really nice guy," the first Us Weekly source said. "It was a big party and people came from out of town to attend." Honestly, now we need to know if Jason's Game Of Thrones wife Emilia Clarke was there. That'd be absolute perfection.
The newlyweds first met in 2005 through mutual friends, and have two children together: Lola, 10, and Nakoa-Wolf, 8. Jason actually revealed that he had a huge crush on Bonet after watching her on The Cosby Show as a kid. "The first time [we met] I was like, 'I want that one. I want her. I'm going to get her,'" he told Katie Couric in 2014. "I didn't tell her until after we had our two children. But I told her … 'I kind of stalked you. I was going to find you.'" Aww! We wish all the best to the happy couple!
This article was originally published by: Hollywood Life