Superstar Collaboration: Kelly Clarkson & Pink Will Open The 2017 AMAs Together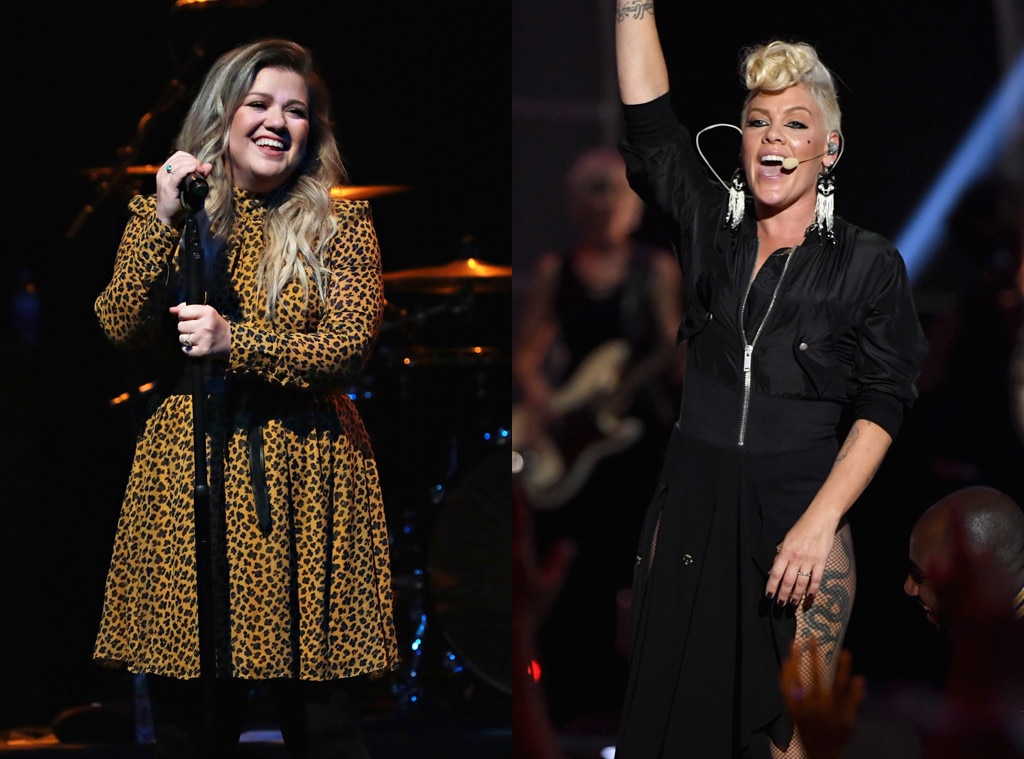 The 2017 American Music Awards are truly shaping up to be one of the biggest nights in music this year. Producers for the show have already booked a superstar lineup of performers including Selena Gomez, Christina Aguilera and BTS. However, today (November 16) they dropped the ultimate bombshell by announcing a dream team collaboration: Pink and Kelly Clarkson are officially slated to open the show with a joint performance!
Both of the hitmakers have been previously announced as performers at the 2017 AMAs, but this will mark the first time they share a stage. Fans (and Kelly) have been clamoring for a collaboration between the big-voiced divas for years. "I'm a huge fan of Pink," she said an an event earlier this year. "I haven't had the chance yet to work with her. I think if you project it enough, it might happen, right?"
It has been rumored that Pink is performing the title track to her seventh LP, Beautiful Trauma, and Kelly is likely to perform the second single from her album Meaning of Life. However, they may end up performing a medley of hits together. Pink promised that her set at the show would be her most daring yet, so we have to expect the unexpected. Check out the official announcement below!
.@kelly_clarkson and @Pink will perform together for the very first time to OPEN the 2017 #AMAs! This Sunday at 8/7c on ABC. pic.twitter.com/fYCOY3NF84

— AMAs (@AMAs) November 16, 2017
This article was originally published by: Idolator