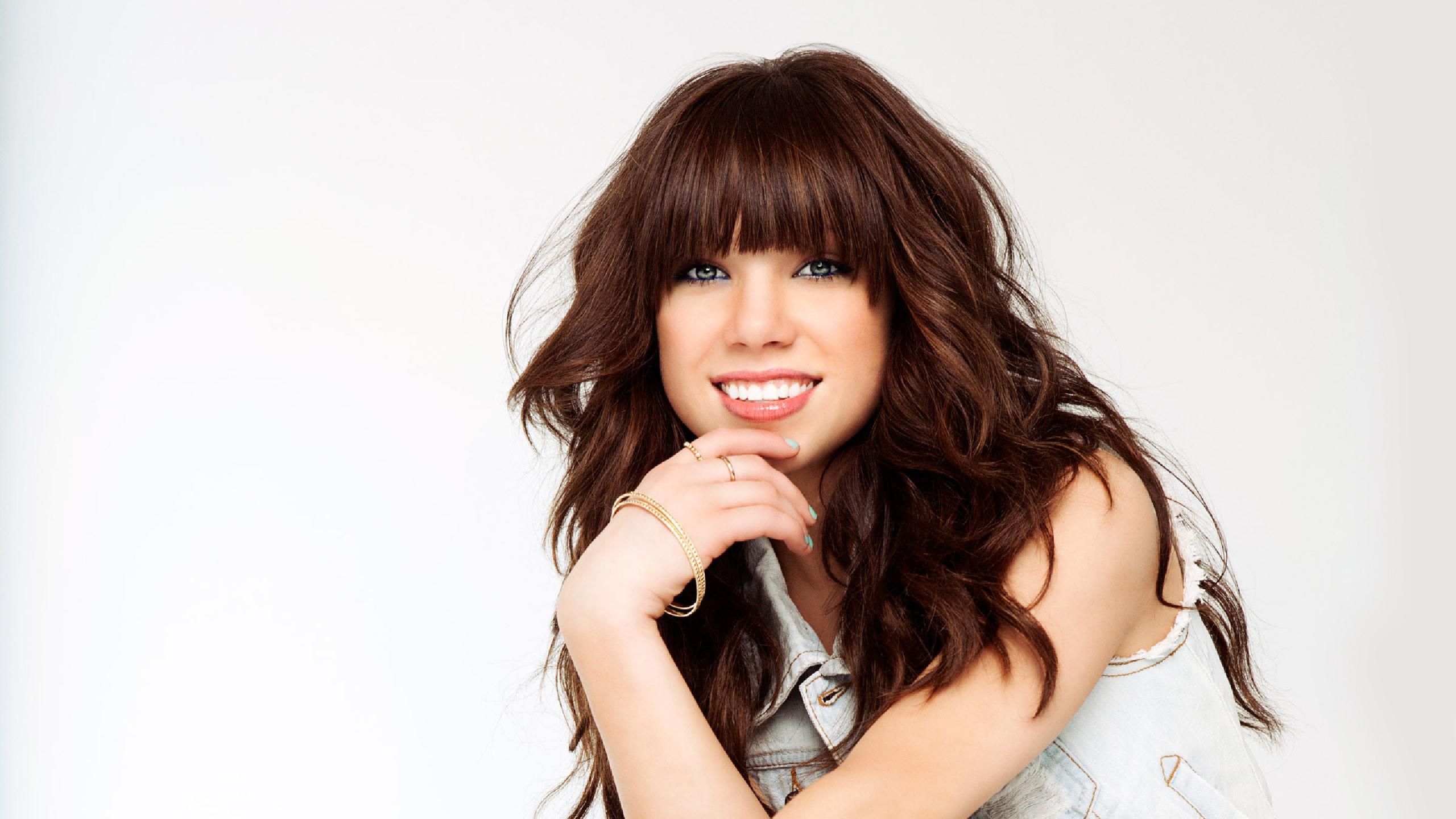 Carly Rae Jepsen is gearing up for a massive comeback, and it may be here sooner than later. It has been nearly three years since the "Run Away With Me" icon rolled out her 2015 opus, Emotion, and fans are certainly hungry for new music. Yesterday (April 1), the 32-year-old graciously offered up a taste of what she is working on in the recording studio. Taking to Instagram, she uploaded a snippet of a track onto her story. Unsurprisingly, it sounds like she has another massive anthem on her hands.
Fans are speculating that the song is called "This Love Isn't Crazy." Boasting another buoyant synth-pop production, the 13-second teaser appears to feature an explosive chorus. "You're holding my hand now, this love isn't crazy," Carly belts over a joyous production. It is unclear what the song is intended for, but the Canadian promised that new music was on the way last December. She also revealed that she has already worked on more than 80 songs in the years since she released her last LP.
Previous interviews have alluded to a potential disco inspiration this time around, which would make perfect sense for the pop star. If things go according to plan, 2018 could be a very good year for the Canadian siren. She spent the better part of January and February on the road with Katy Perry, and now seems like the perfect time to get something new out. Regardless of whether "This Love Isn't Crazy" is a lead single, it is clear evidence that Carly is heading in the right direction and is cooking up more hits. Give the sample a listen below!
https://twitter.com/VotreCroix/status/980643541230800896?ref_src=twsrc%5Etfw&ref_url=http%3A%2F%2Fwww.idolator.com%2F7676813%2Fcarly-rae-jepsen-teases-this-love-isnt-crazy
This article was originally published by: Idolator