Nicki Minaj Promises To Unleash New Music In June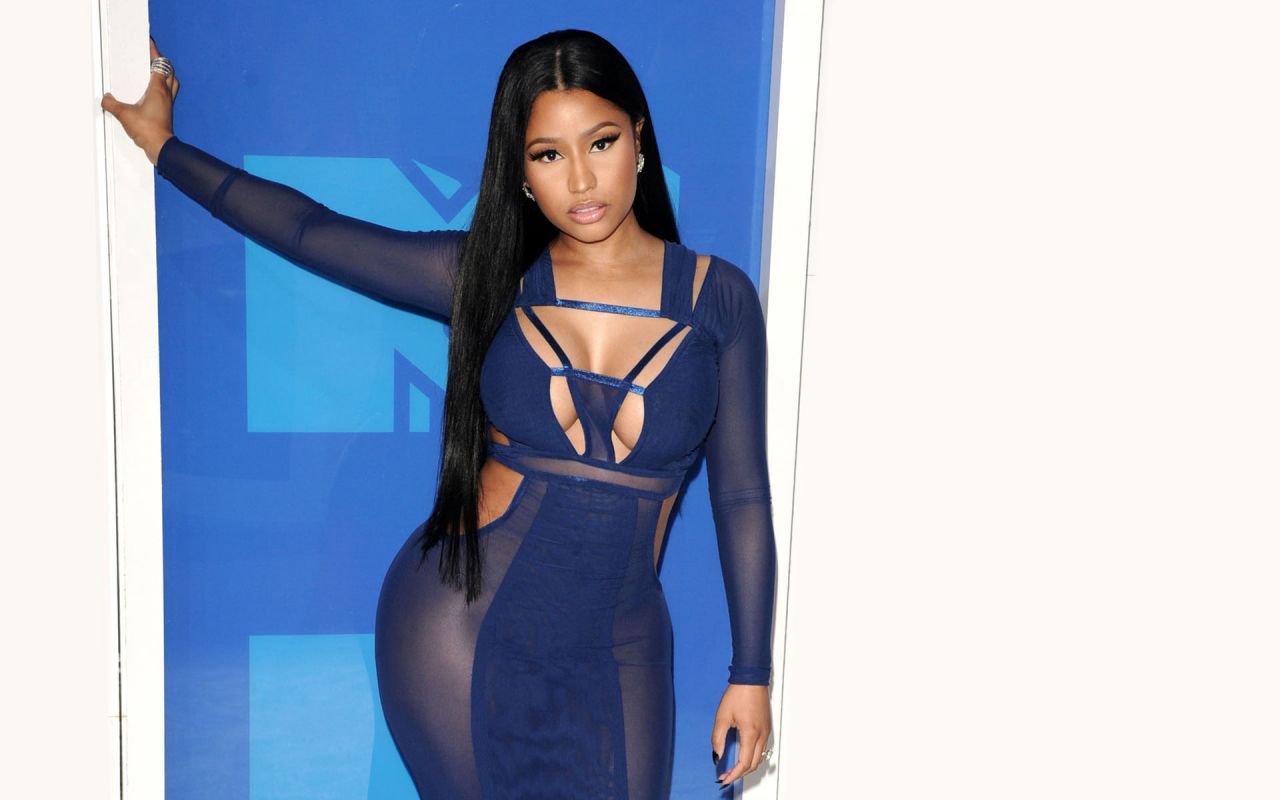 Nicki Minaj clearly hasn't got the message that less is more. Although the "No Frauds" hitmaker has already featured on a slew of tracks this year, she just revealed that more music is on the way. "June is gonna be a huge month for music, that's all I'mma say," the rapper teased during an interview on SiriusXM's Shade 45. "I have a lot of dope records dropping this month that fans are going to love, so I'm feeling good." So many features, so little time.
It looks like the first track will be a feature on Calvin Harris' upcoming album Funk Wav Bounces Vol. 1. Nicki tweeted out a pre-order link with the following message: "Special record on this project. Saucy. Real saucy. IssAnotherOne #QueenTing Thank you, Calvin." Hopefully, this track will be stronger than the 34-year-old's last EDM collaboration — a dreary feature on David Guetta's "Light My Body Up." Minaj is also hard at work on the follow-up to 2014's The Pinkprint, which she hopes will be a classic hip-hop album that will go down in history.
2017 is has been a mixed year for the "Anaconda" diva. In March, Nicki bested Aretha Franklin's long-standing record for the most placements on the Billboard Hot 100. However, none of the singles she has unleashed this year have performed as well as expected. "No Frauds" is her only track to have successfully broken into the Top 20, while the remainder of her releases have landed far lower on the charts. She may be the queen of rap, but Nicki needs to slow down and focus on her album. After all, the goal is quality over quantity! Listen to Nicki's full interview below.
 This article was originally published by: Idolator