It's not her usual style, but if the ring fits…Instead of Ellen DeGeneres' host chair, Miley Cyrus sat down in the guest seat Thursday to talk The Voice, the election and the ring.»There is a photo that got a lot of attention of your engagement ring,» Ellen began, referring to her diamond sparkler from Liam Hemsworth that she first accepted in 2012. The couple broke off the engagement a year later. «Are you wearing it right now?»

The 23-year-old did have it on and has worn it in photos on Instagram—an initial signal to fans that their broken engagement was suddenly back on after more than two years apart. E! News confirmed in Januarythat their plans to wed had officially resumed.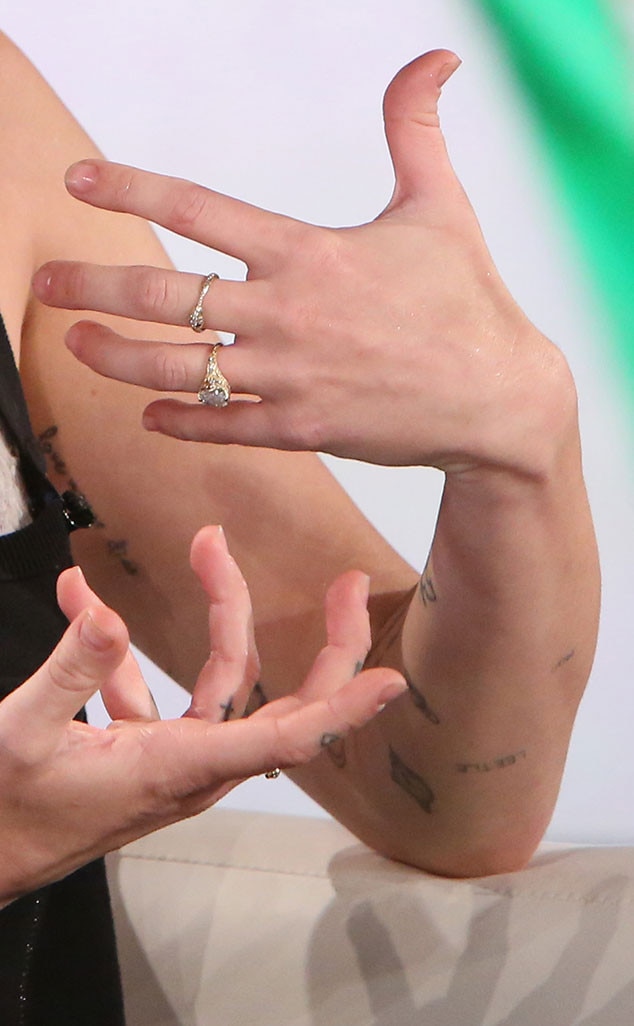 Michael Rozman / Warner Bros.
«Congratulations,» Ellen wished the star.»This is really weird because this is like real jewelry and most of my jewelry is made out of gummy bears and cotton candy and they don't look that good together because they kind of mix up, so sometimes I replace it with an actual unicorn or a Looney tune,» the singer explained.»And he's kind of like what's going on? It's like, well, this isn't really my aesthetic, but I'll wear it because you love me.»

It might not be her typical style, but the bauble has serious sentimental value. «The ring is special because Miley and Liam worked on it together,» a source told E! News. «Miley specifically wanted it set in gold. She didn't want platinum. She liked the gold because it was different and unique, like her. She didn't want anything classic or generic.»
«He could have saved a lot of money by giving you like a gummy bear ring,» Ellen quipped.
CREDITS TO E!