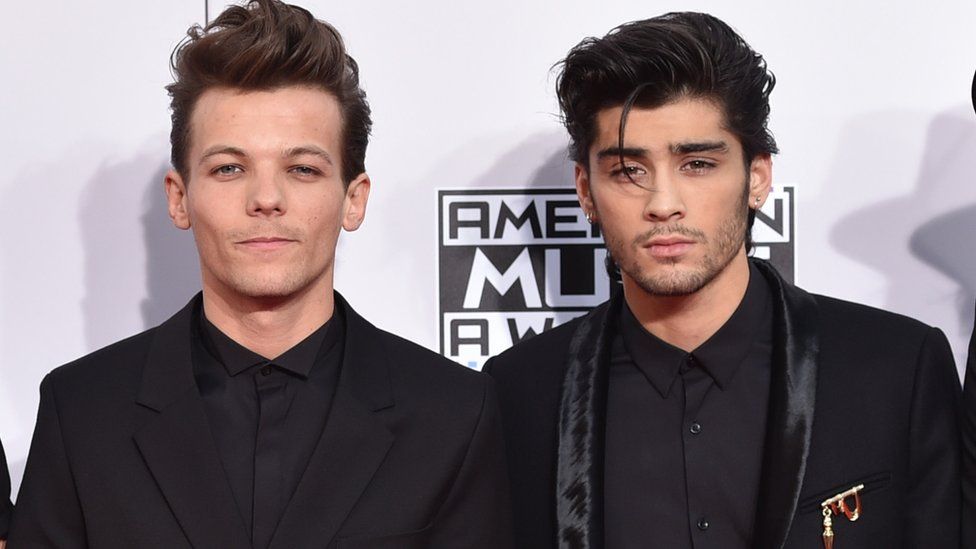 After not talking for more than a year, Zayn Malik and Louis Tomlinson have buried the hatchet! Louis' mom's dying request was for him to reunite with his former bandmate, and now, her wish has come true.
Louis Tomlinson, 25, and the rest of One Direction didn't take too kindly to Zayn Malik, 24, leaving the band in March 2015. After his exit, Zayn distanced himself from the other guys, and even months later, he admitted he didn't talk to any of them, except Liam Payne, occasionally. Now, though, he can go back to counting Louis as one of his friends…and it's all thanks to his mom, Johannah Deakin, who passed away in December. Louis previously revealed that before Johannah died, she asked him to make things right with Zayn, and now, he's confirmed that he went ahead and fulfilled her dying request.
"We got back in touch with each other and kind of cleared the air and talked everything through," the "Back To You" singer said on Andy Cohen Live. "So we're mates again, I suppose. Like anything like that, it takes time. But it was nice that we had an opportunity to clear the air and be adults about it." Johannah tragically died at the age of 43 after suffering from leukemia, but she made sure to leave her oldest son with great advice and even greater strength. Before her passing, Johannah also insisted that Louis not cancel his solo debut performance on The X-Factor, and even though it went down just three days after her death, he bravely took the stage with Steve Aoki and put on an incredible show.
It doesn't seem like Louis and Zayn talk all the time now that they've cleared the air, but it's good to know they're on good terms once again! After all, they were always very close during the 1D days, and Louis previously admitted they got along so well because they could always "break the rules" together. They're BACK, you guys!
This article was originally published by: Hollywood Life