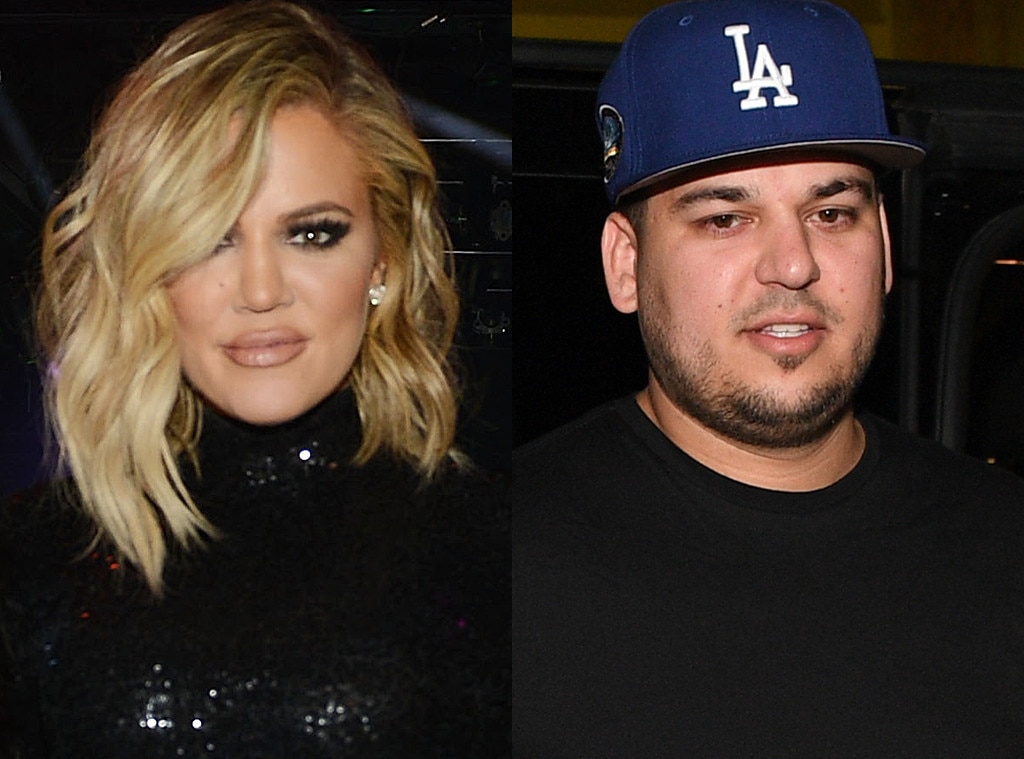 Watch out, Blac Chyna. Rob Kardashian's big sister, Khloe, is in 'full mama bear' mode after their nasty blowout, a source tells HollywoodLife.com EXCLUSIVELY.
None of Rob Kardashian's siblings have been half as supportive of him as Khloe, 33, over the years. Now that the 30-year-old sock entrepreneur and the mother of his child, Blac Chyna, 29, are in full battle mode, Khloe is trying to keep her brother safe from it all. "The one who who is freaking out the most is Khloe," a Kardashian insider tells HollywoodLife.com exclusively , adding that she "has always been closest to Rob." While we love that Khloe is desperately trying to take control of the situation, she isn't alone. Both her sister, Kim Kardashian, and mother, Kris Jenner, are working hard to keep things from spiraling even further, as HollywoodLife.com has previously reported.
Our insider shared,"[Khloe's] going full mama bear to protect Rob. She knows Rob is acting foolish, but she can't help but want to absolutely go off on Chyna." Believe it or not, Khloe's family and her boyfriend, Tristan Thompson, have been keeping her from getting too involved and possibly making the situation worse. "Thankfully Tristan and her family have convinced her not to go off on social so they can try to deescalate the situation," the insider explained.
We love that Khloe wants to protect Rob during his time of need, but we sincerely hope that the family can handle this situation behind closed doors. After all, no one ever wants their family drama put on blast like this — even the Kardashians.
This article was originally published by: Hollywood Life