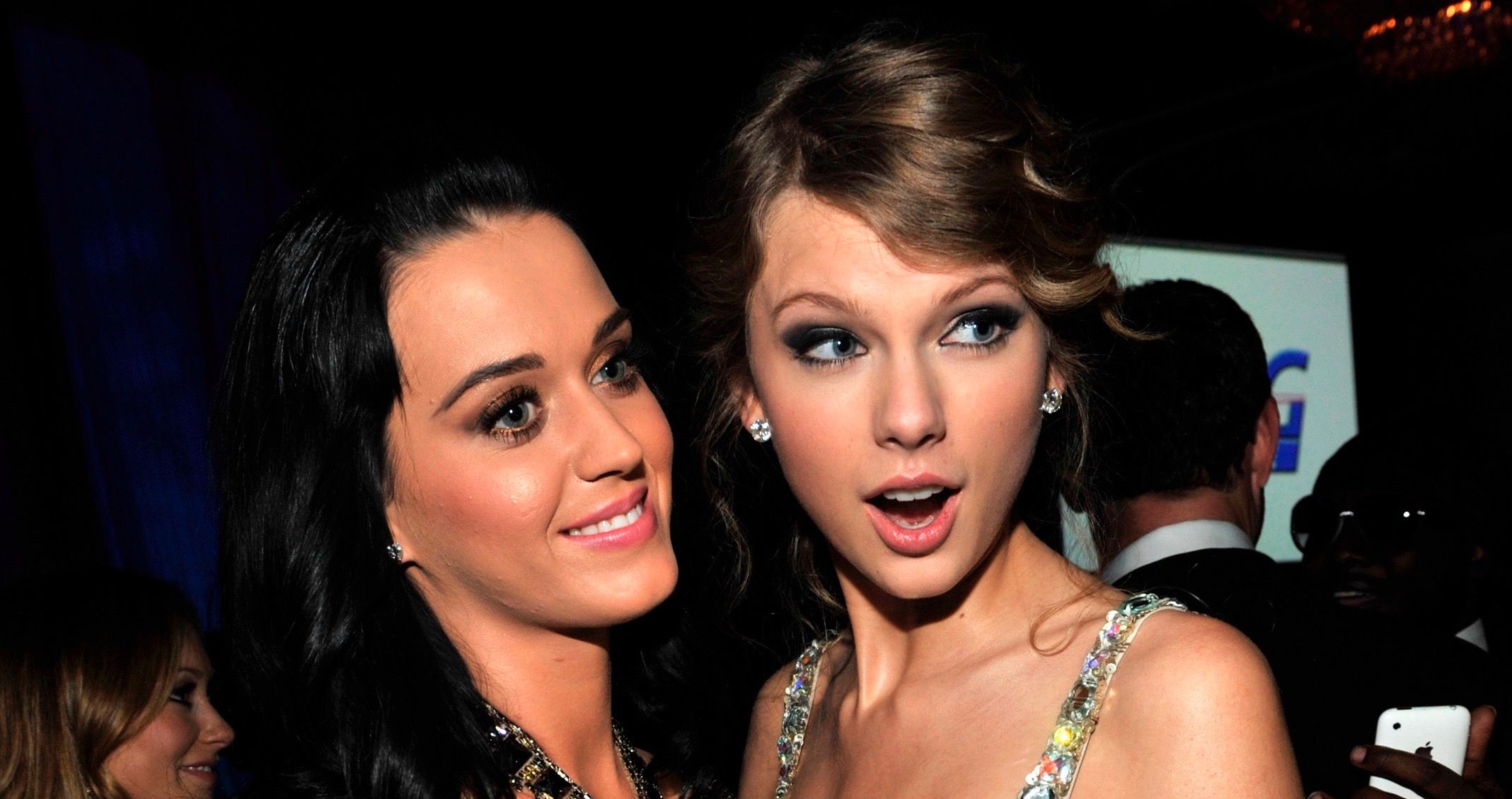 Katy Perry is adamant that she no longer wants there to be bad bloodbetween herself and Taylor Swift.
In an interview on Australia's Today show, the «Swish Swish» singer was asked once again about her highly publicized feud with the GRAMMY winner. «I mean, I love her, I always have,» Perry told host Richard Wilkins of Swift in a clip released on Wednesday. «We've had our differences but I just continue to say, 'God bless her on her journey.»
Perry has started singing a different tune as of late when the «Shake It Off» singer has been brought up in conversation. «I'm ready to let it go. Absolutely, 100 percent,» she expressed to Arianna Huffington during a livestream in promotion of her album, Witness. «I forgive her, and I'm sorry for anything I ever did, and I hope the same from her, and I think it's actually… I think it's time.»
«I love her and I want the best for her, and I think she's a fantastic songwriter,» Perry continued. «I think that if we both, her and I, can be representatives of strong women that come together despite their differences, I think the whole world is going to go, like, 'Yeah, we can do this.»
The 32-year-old pop star also admitted that she doesn't always see eye-to-eye with Swift. «Maybe I don't agree with everything she does, and maybe she doesn't agree with everything I do,» she noted. «I really, truly, want to come together, and in a place of love and forgiveness, and understanding and compassion.»
While Perry dated Swift's former flame, John Mayer, in 2012, their feud supposedly started when Perry hired backup dancers from Swift's tour years ago. Swift, 27, then hired Perry's longtime songwriter, Max Martin, to help write her 2014 hit, «Bad Blood,» which is allegedly about the musician's falling out.
This article was originally published by: ET