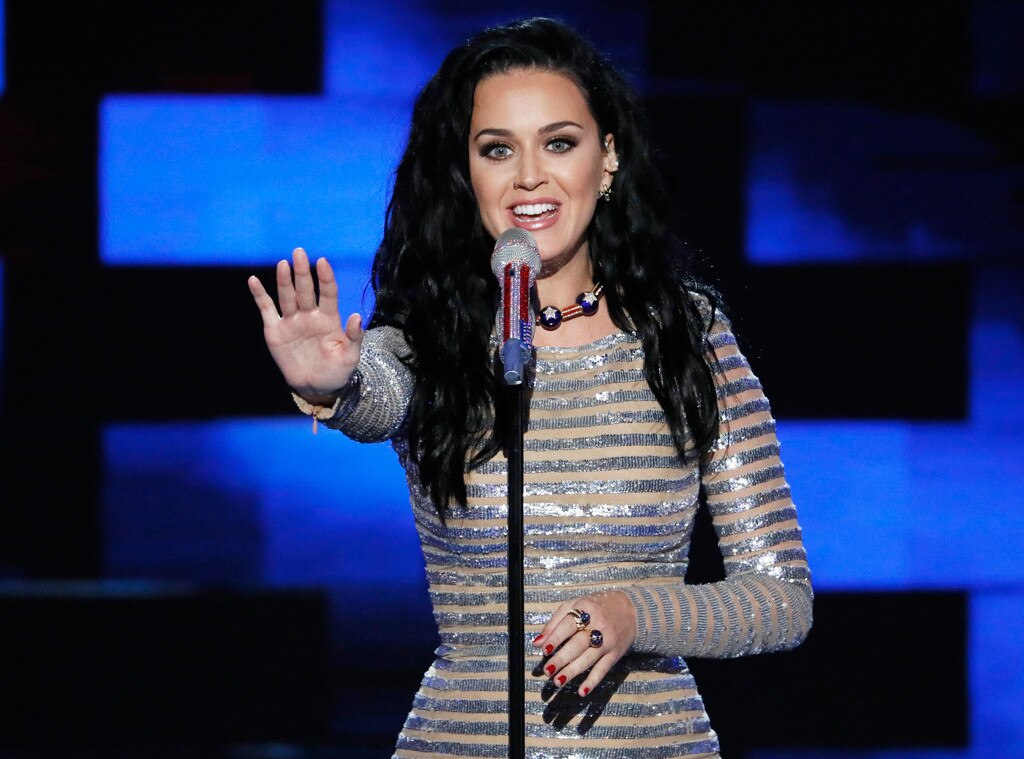 AP Photo/J. Scott Applewhite
Katy Perry will no longer headline Alibaba's kick-off concert to mark Singles Day in China Friday. The 32-year-old «Rise» singer apologized to fans via Weibo Wednesday. «Regretfully, I must cancel my appearance on the Alibaba Double 11 due to a family emergency,» Perry told her followers. «I am very sorry to disappoint my fans and look forward to seeing you in China soon.»

Soccer player David Beckham will take Perry's place at the event.

Alibaba named Perry a «global ambassador» in October, and the pop star was set to appear in Shenzhen alongside NBA player Kobe Bryant and the band OneRepublic at the company's gala. Singles Day is an online shopping event in China. Billions were spent last year using Alibaba's payment service, Alipay—far more than the U.S.A.'s Black Friday and Cyber Monday combined.
It's been a tough week for Perry, a well-known Hillary Clinton supporter. Before all the votes tallied on Election Night, she addressed a crowd in New York, saying, «What a great country this is, that gives us the freedom to express our differences, our opinions, our hopes and our fears.»

After revealing that her own parents voted for Donald Trump, she shared a message of unity. «You know what? We will still all be sitting at the same table for Thanksgiving. And this is the moment we need to remember that we all love our parents, and we all love our children, and I can rest easy knowing that both of my young nieces at home will never see themselves less than equal, anything other than equal,» she said. «So, remember: Today is not just a finish line.»
«It also marks the beginning of all the work we must come together to do. We need everyone—gay, straight, black, white, brown, spray-tanned, people of faith and people that just love,» Perry said. «Let's sing a song of unity. Let's be one nation indivisible—with a kickass president.»

Perry was also scheduled to appear as part of Stephen Colbert's live Showtime election special that evening. However, a source told Billboard that the «Roar» singer's segment was pre-taped. After the election results were in, however, the TV special's producers decide not to air the bit.

Trump was voted the 45th President of the United States, defeating Clinton in a stunning upset, so Perry rallied her Twitter followers to build upon the foundation Clinton laid. In a series of tweets, the singer wrote, «WE WILL NEVER BE SILENCED. THE REVOLUTION IS COMING. RISE UP. POWER TO THE PEOPLE. WE WILL NEVER BE SILENCED. #LOVETRUMPSHATE. Do not sit still. Do not weep. MOVE. We are not a nation that will let HATE lead us. Fight for what is RIGHT.»
Late Wednesday, Perry encouraged her 94 million Twitter followers to «PEACEFULLY PROTEST.»

Perry previously performed at the Democratic National Convention. In addition to filming a Funny or Die video encouraging people to vote, Perry often championed Clinton social media.