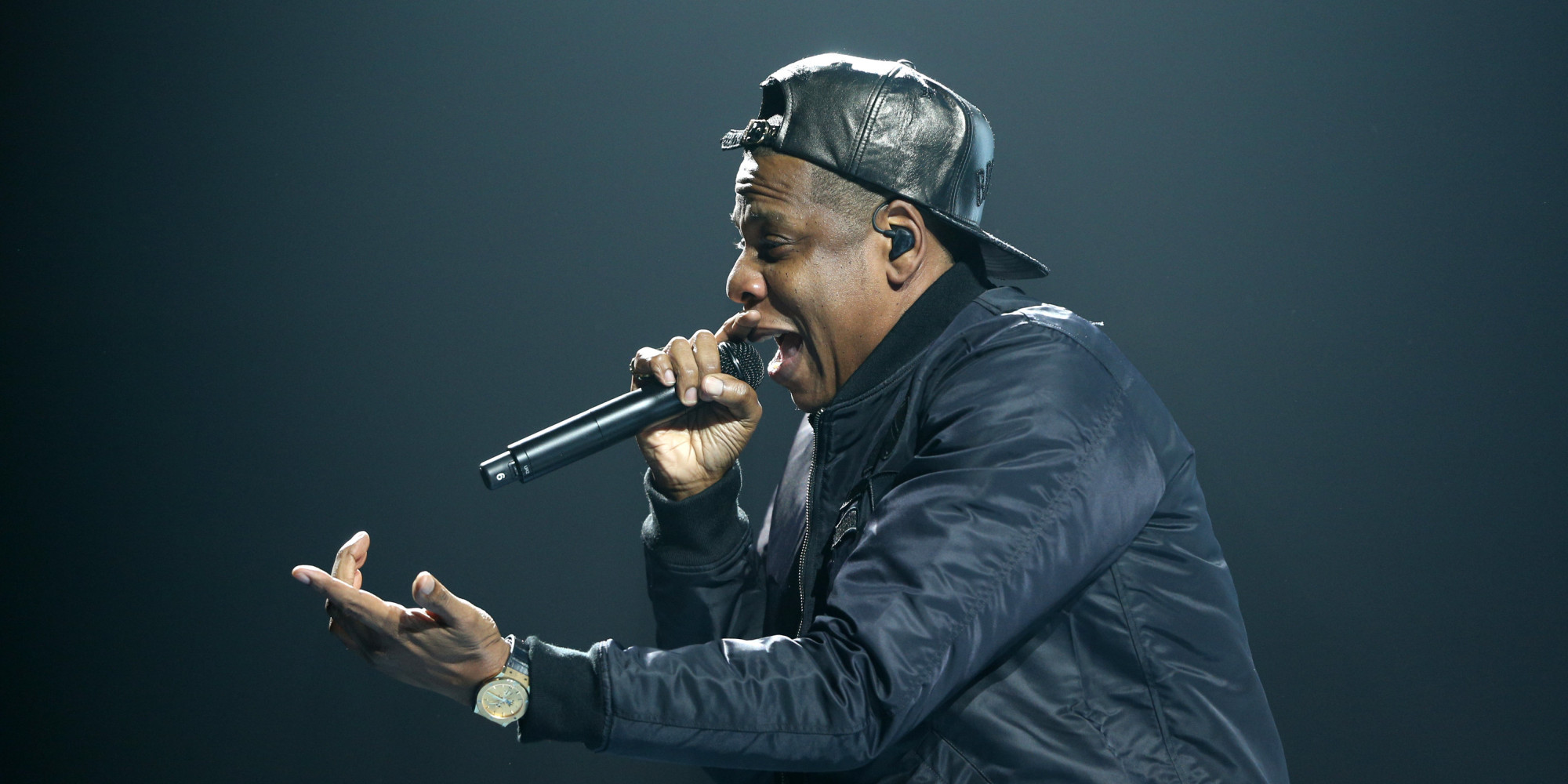 Jay-Z knows how to build anticipation! After months of rumors that the rapper has been creating a new album, mores signs and clues have been popping up all over New York City, leading many fans to think a new record is about to hit stores.
Rap aficionados have been speculating all over the internet after a mysterious salmon pink and black ad campaign appeared in the famous American city.
While Jay's team hasn't confirmed the news officially yet, it looks like the rumors could be a reality.
We have some clues for you today regarding the rap legend's new album.
In addition to the ad campaign in the Big Apple, a banner ad appeared on a number of hip-hop websites like Complex.com, Fader, and Hypebeast.
Spin Magazine reported that when users would click on the ad nothing would come up which is unusual, considering usually an advertisement online would take you to a website where something could be purchased.
However, the source code on the advertisement via Complex contains the phrase, "tidal-444," which could be a possible link to Jay-Z's music streaming service, Tidal.
Is it possible Jay's new music will be released only on his streaming service?
Either way, more clues pop every day.
Shortly after all of the mysterious logos started showing up; the internet was quick to point out that the "4:44" campaign could be a reference to the fact that Beyonce and Jay-Z's favorite number is "4."
In 2011, Beyonce released her fourth studio album, titled 4. The couple also got married on the 4th of April, (4/4), and they even have matching "IV" tattoos.
It doesn't stop there! Fans speculate the Roman numeral IV could be related to Jay-Z and Beyonce's birthdays, which are September 4th, and December 4th, respectively.
All of these symbols have led social media users to think there may be an album coming out called, "The Blueprint 4" or, "4:44." Only time will tell!
This article was originally published by: Celebrity Insider