There's a music party happening in Canada and we're all invited.
The 2017 iHeartRadio Much Music Video Awards are here and your favorite artists are coming together to celebrate some of the best tunes of the past year.
Hosted by Joe Jonas and Alessia Cara, the television event will feature performances from Camila Cabello, Lorde, Imagine Dragons and Niall Horan.
As for who could win big during tonight's telecast, all eyes are on A Tribe Called Red, Grimes and Shawn Mendes who top the list with an impressive four nominations.
So who's walking away with trophies during tonight's show? Take a look at the complete winners updating throughout the night below.
Fan Fave Much Creator
AmandaRachLee
YouTwoTV
Jaclyn Forbes
Candace Leca
The Mike on Much Podcast
Fan Fave International Artist or Group
Ed Sheeran
Katy Perry
Lorde
WINNER: Niall Horan
Beyoncé
Fan Fave Video
A Tribe Called Red ft. Yasiin Bey, Narcy & Black Bear, «R.E.D.»
Jessie Reyez, «Shutter Island»
Zeds Dead ft. Rivers Cuomo & Pusha T, «Too Young»
WINNER: Arkells, «Knocking at the Door»
Grimes ft. Janelle Monae, «Venue Fly»
Fan Fave Artist or Group
Drake
Justin Bieber
Shawn Mendes
The Weeknd
Alessia Cara
Video of the Year
WINNER: A Tribe Called Red ft. Yasiin Bey, Narcy & Black Bear, «R.E.D.»
Coleman Hell, «Fireproof»
Kaytranada ft. Anderson .Paak, «Glowed Up»
Pup, «Sleep in the Heat»
Shawn Mendes, «Mercy»
Best Post-Production
Darcys, «Miracle»
WINNER: Sleepy Tom ft. Tonye, «Seeing Double»
Somewhere Else ft. Majid Jordan, «Move Together»
Zeds Dead ft. Rivers Cuomo & Pusha T, «Too Young»
Coeur de Pirate, «Undone»
Best EDM/Dance Video

Mstrkrft, «Runaway»
WINNER: Grimes ft. Janelle Monae, «Venus Fly,
Grandtheft & Delaney Jane, «Easy Go»
DJ Shub ft. Northern Cree Singers, «Indomitable»
A Tribe Called Red ft. Black Bear, «Stadium Pow Wow»

Best Director

Zeds Dead ft. Twin Shadow, «Stardust»
Wintersleep, «Spirit»
CRI, «Rush»
WINNER: A Tribe Called Red ft. Black Bear, «Stadium Pow Wow»
Grimes ft. Janelle Monae, «Venus Fly»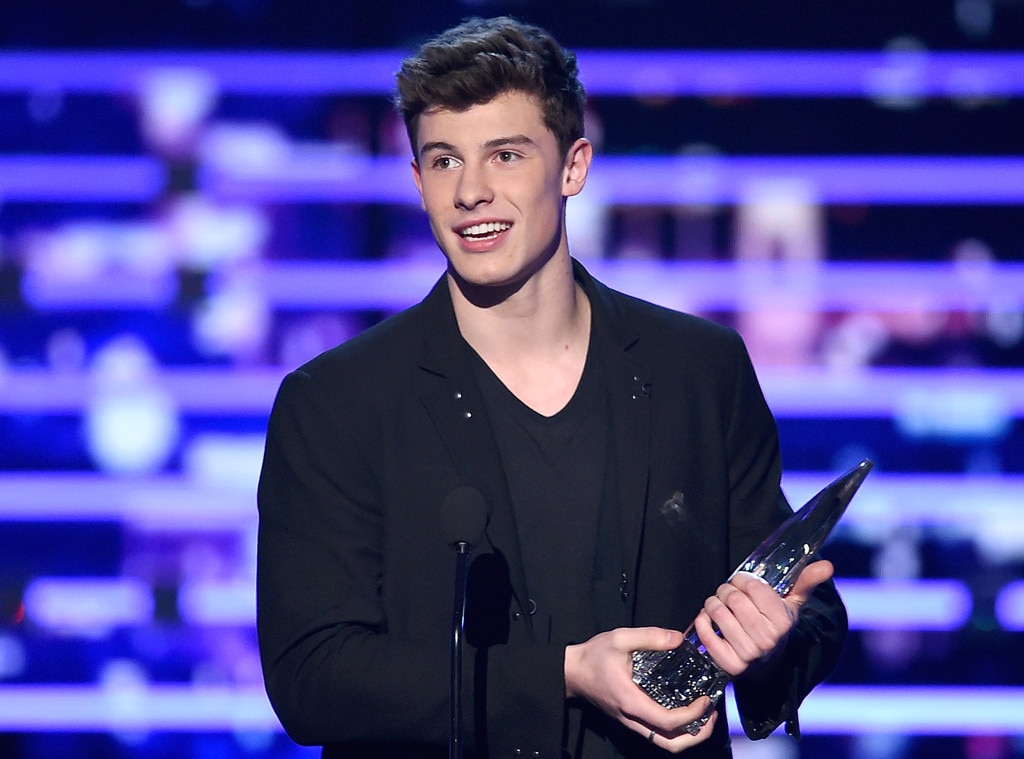 Best Pop Video
Coleman Hell, «Fireproof»
Hedley, «Can't Slow Down»
WINNER: Shawn Mendes, «Mercy»
Sonreal, «No Warm Up»
Grimes Ft. Janelle Monae, «Venus Fly»
Best Rock/Alternative Video
July Talk ft. Tanya Tagaq, «Beck + Call»
Pup, «Sleep in the Heat»
WINNER: The Tragically Hip, «In a World Possessed by the Human Mind»
Wintersleep, «Spirit»
Arkells, «Knocking at the Door»
Best Hip Hop Video

Tassnata ft. Rich Kidd & Tona, «Let's Go»
WINNER: Tasha the Amazon, «Picasso Leaning»
Sean Leon, «81»
Jazz Cartier, «Red Alert/100 Roses»
Derek Wise, «Disconnected»
Best MuchFact Video
CRI, «Rush»
DVSN, «With Me»
Pup, «Sleep in the Heat»
Majid Jordan, «Small Talk»
WINNER: River Tiber, «Acid Test»
iHeartRadio International Artist of the Year
Ed Sheeran
Future
Katy Perry
Kendrick Lamar
WINNER: Lorde
Most Buzzworthy International Artist or Group
WINNER: Ed Sheeran
Iggy Azalea
Kendrick Lamar
Lady Gaga
Lorde
Most Buzzworthy Canadian Artist

Alessia Cara
WINNER: Drake
Justin Bieber
Shawn Mendes
The Weeknd
iHeartRadio International Duo or Group of the Year
Twenty One Pilots
DNCE
WINNER: Imagine Dragons
Migos
The Chainsmokers
Best New Canadian Artist
Charlotte Day Wilson
Daniel Caesar
Jessie Reyez
WINNER: PartyNextDoor
DVSN
iHeartRadio Canadian Single of the Year
WINNER: Drake, «One Dance»
Alessia Cara, «Scars to Your Beautiful»
The Weeknd ft. Daft Punk, «Starboy»
Best New International Artist
Chance the Rapper
WINNER: Camila Cabello
Lil Yachty
Niall Horan
Post Malone
This article was originally published by: E! News