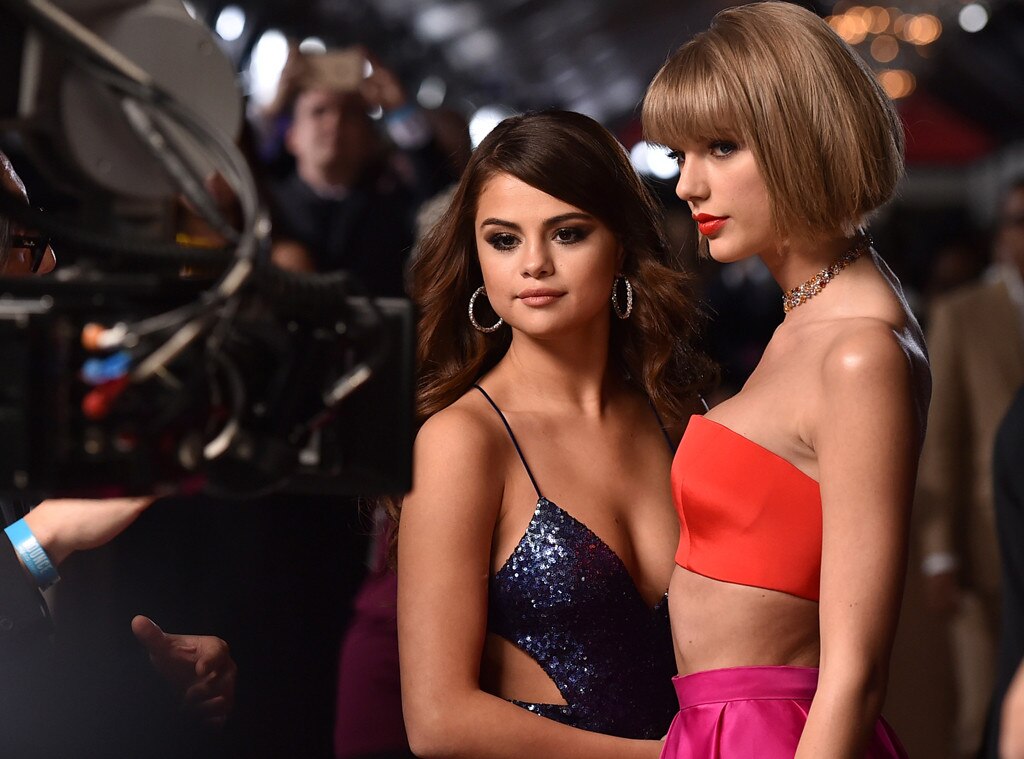 Selena Gomez is giving two big thumbs up in regards to Taylor Swift 's new music.
As anticipation continues to grow for the release of reputation on November 10, fans can't help but speculate as to what will be heard on Taylor's latest album.
According to one of her closest friends, the wait will be absolutely worth it.
«I obviously love her so much and want her to do what she does and she's killing it,» Selena gushed to Zane Lowe on Apple Music. «It's everything you would want and more so very proud and obviously a major fan.»
Selena also revealed that Taylor played her the album that features hit songs including «Gorgeous,» «Look What You Made Me Do» and «…Ready for It.»
«It's honestly so inspiring,» the singer added. «It's really cool to surround yourself with people and be involved with people who are inspiring and changing the way that they dictate what they love—whether that's acting or music—and she's one of those people who continue to do that.»

While Swifties certainly have plenty of reasons to be excited, Selenators are also getting treated to new music from their favorite pop star.

Earlier today, Selena and Marshmello released their collaboration titled «Wolves.» It's the latest track in a string of songs that have meant a lot to the singer.
«For me this year, I wanted to find a different place. I wanted my music to be a lot more meaningful to be honest,» Selena explained. «That is kind of what I always searched for and I did a ton of records this year and last year as well. I just wanted to take my time.»

She continued, «I'm going to release the songs I want to release. Just take my time. I was also going through stuff personally and I just wanted to take care of myself. Now that I'm in the spot I'm in…I'm ready. I want to get back in.»

Fans can listen to «Wolves» in its entirety now.
This article was originally published by: E! News