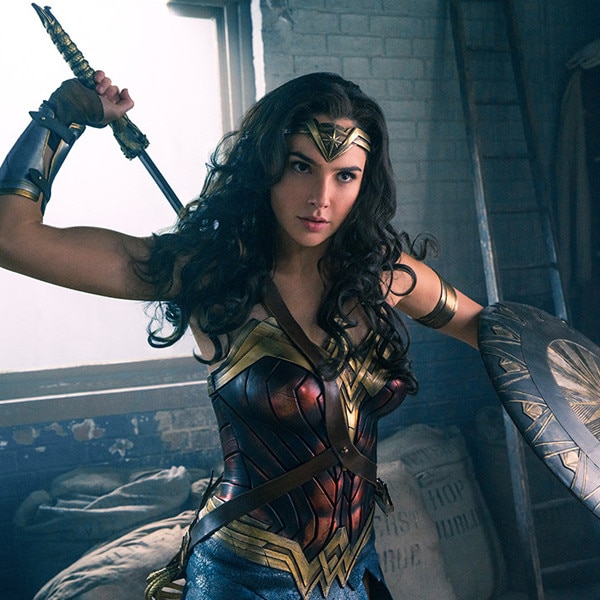 The final Wonder Woman trailer is here and much like its namesake, it's awe inspiring…In the new trailer, which debuted during the 2017 MTV Movie & TV Awards, fans get to see that before she was Wonder Woman (played by Israeli actress Gal Gadot), she was Diana, an Amazonian warrior princess and daughter of Zeus, trained by her mother Queen Hippolyta (Connie Nielsen) and her aunt (Robin Wright) to be unconquerable.In the new trailer, we see a young Diana being taught to distrust men and the world. As a child, she is warned by her mother: «Be careful of mankind, Diana. They do not deserve you.»

In the action-packed trailer chock full of juicy new clips, viewers also finally get a glimpse at villain Dr. Poison (Elena Anaya).
Wonder Woman is set in the early 20th century. Gadot's character leaves her Amazon homeland, the island of Themyscira, and teams up with American pilot Steve Trevor (Chris Pine) to try and stop a world war. She takes on a civilian alter ego, Diana Prince.In a previous trailer for the film, released in March, Diana discovers her ultimate power is her inner strength. The character made her big screen debut as the DC superhero in Batman v Superman: Dawn of Justice last year.
In a recent interview with W Magazine, Gadot spoke about auditioning for the iconic role.»When I auditioned for Batman v Superman, I didn't know it was for Wonder Woman,» she said. «The director, Zack Snyder, asked me to do a camera test. That was torture. They were looking at six or seven girls, and we were all in separate trailers and were told to stay inside until they called us. Waiting is my enemy number one, and I was losing my mind.»So how did she de-stress enough to win the coveted role?
«I decided to put on Beyoncé. Who runs the world? Girls! I just started to dance, and I let my anxiety go. Thank you, Beyoncé!»
Wonder Woman is set to hit theaters on June 2
 This article originally appeared on Hello Magazine