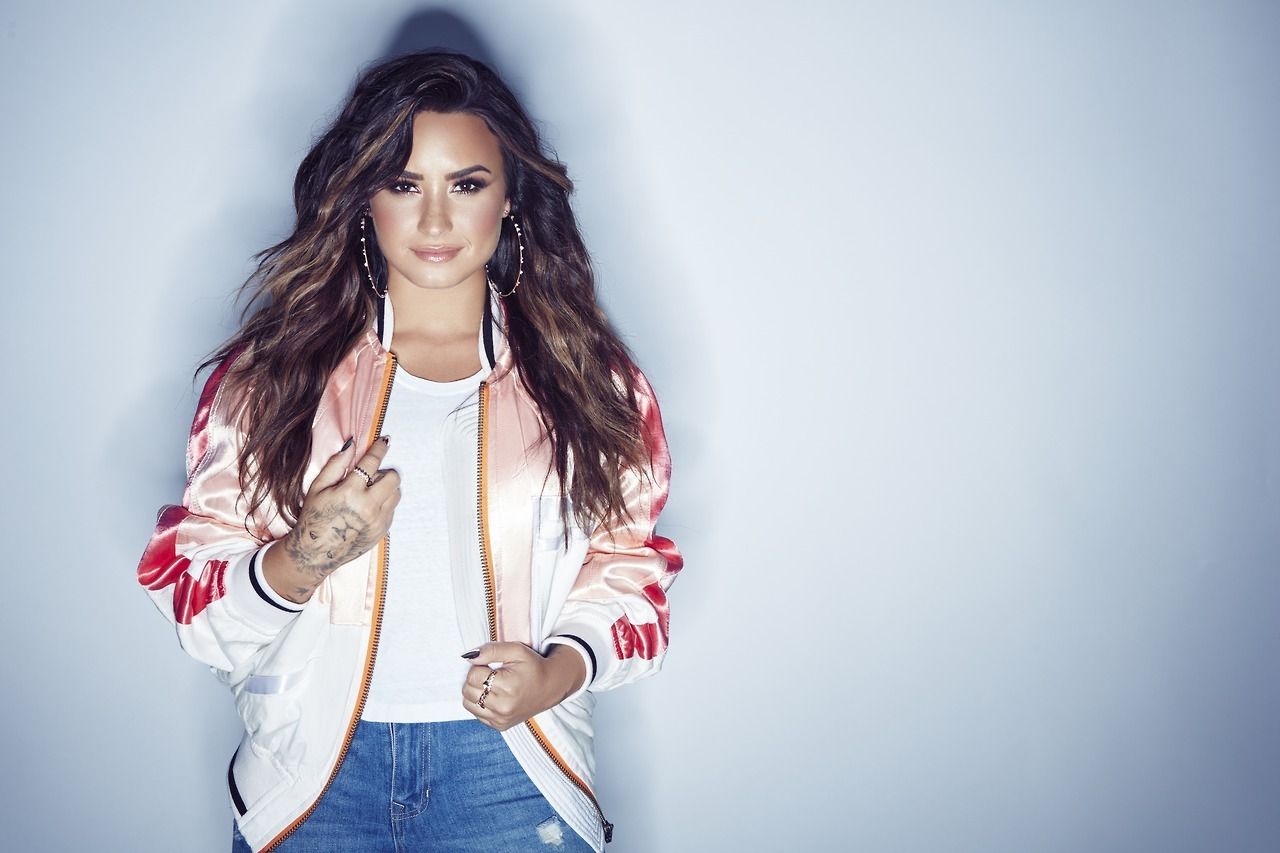 Demi Lovato moves on from a lover on her latest Tell Me You Love Me buzz track, "You Don't Do It For Me Anymore." Earlier this month the 25-year-old hypothesized that one of the songs recorded for the album would stir up some headlines as a presumed diss track, and the stirring power ballad is likely that release. "I see the future without you. The hell was I doing in the past? Now that I've learned all about you, a love like ours wouldn't last," she boldly proclaims over a sparse production in the opening lines.
With a simple yet effective production from Jonas Jeberg and Anton Kuhl, the focus remains fully on Demi's voice as she works through the heartbreak and moves on to a better future. There is a beauty in the emotionally-fraught lyrics, and you have to appreciate her stark honesty on the release. As the heat subsides, this would be an effective single for the cooler months of the year and could be one of the diva's most successful ballads since 2011's "Skyscraper."
Demi is ramping up the promo as she prepares to face off against her fellow pop divas later this month. She, Miley Cyrus, Shania Twain, Dolly Parton and now Michael Jackson are all set to release albums on September 29, and it is expected to be one of the most explosive weeks in music this year. With her wholehearted embrace of a more earnest musicality, Demi has emerged as one of the most anticipated releases from the week, and she has yet to disappoint.
The LP's unapologetic lead single "Sorry Not Sorry" is finding plenty of love on the charts and she has another soulful bop on her hands with buzz track "Tell Me You Love Me." Coupled with the press that "You Don't Do It For Me Anymore" is bound to receive, it looks like Demi might come out on top later this month. Listen to her latest below from midnight EST tonight.
This article was originally published by: Idolator