Coming Soon: Nick Jonas Announces New Single "Find You"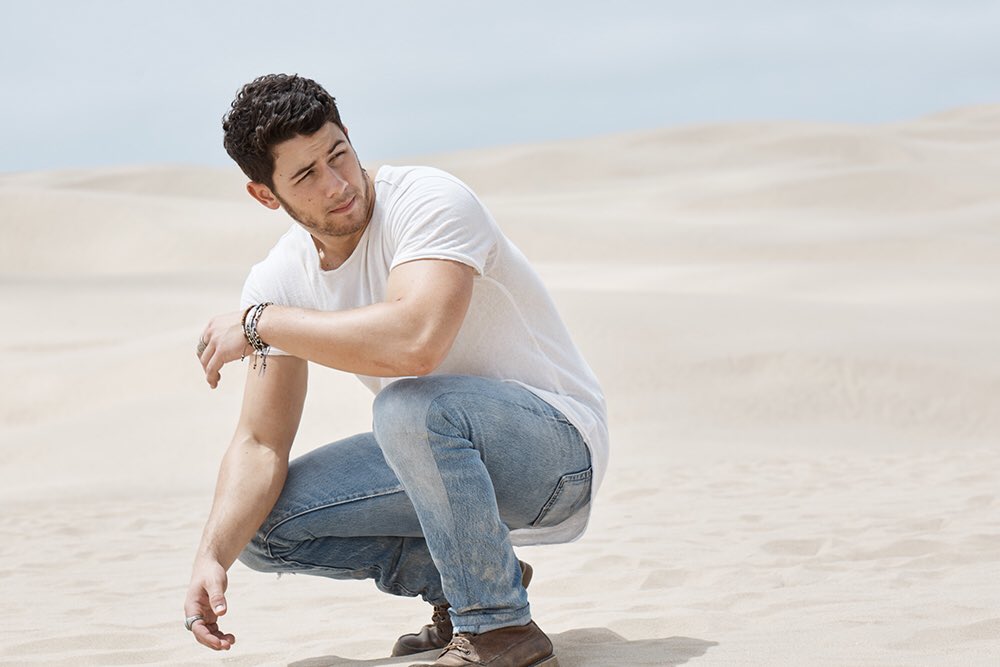 Nick Jonas will introduce his third solo LP with the unveiling of a new single titled "Find You." Yesterday (September 11), all the signs were pointing to an imminent release. The 24-year-old swapped out photos on his social media accounts to a mysterious picture of a sand dune. Later, he confirmed that a new song was on the way and revealed what is largely believed to be the single cover.
Today, Nick continued to share photos from the shoot on his accounts, and he announced that the single is dropping Thursday, September 14. Fans were quick to point out that the singer may have performed the track during an iHeartRadio event in New York City last month. Some low quality footage surfaced from the performance, and the track sounds like a bop. It is also possible that all the photos he has been sharing are from a music video for the single. The release is two days before his 25th birthday, which could signify a new beginning for the promising hitmaker.
After a solid start with his self titled solo debut in 2014, Nick has struggled to truly gain a foothold in the industry. Brooding singles "Jealous" and "Chains" were certified bops, but he moved in a different direction for his 2016 effort on Last Year Was Complicated. The Tove Lo-assisted lead single "Close" was a solid hit, which helped the album debut at number 2 on the Billboard 200 Albums chart, but further singles from the album failed to make an impact.
"Find You" sounds like it could be a return to form for the crooner and could be the hit that he needs to get back on track. Check out some new promotional pics below.
https://www.instagram.com/p/BY6WRT2lzn2/
This article was originally published by: Idolator