Cole Sprouse Reacts to Kaia Gerber Cheating Rumors; 'Eat My Delectable Plump A*s'
Cole Sprouse has always been tight-lipped about his relationship with Lili Reinhart. But, it seems he won't be taking those Kaia Gerber cheating rumors lying down. Sprouse began dating Reinhart back in 2017 (though there have been breakup speculations throughout) and the two Riverdale stars have made it clear that their relationship is not up for public consumption. However, that hasn't stopped their fans from speculating on their relationship status.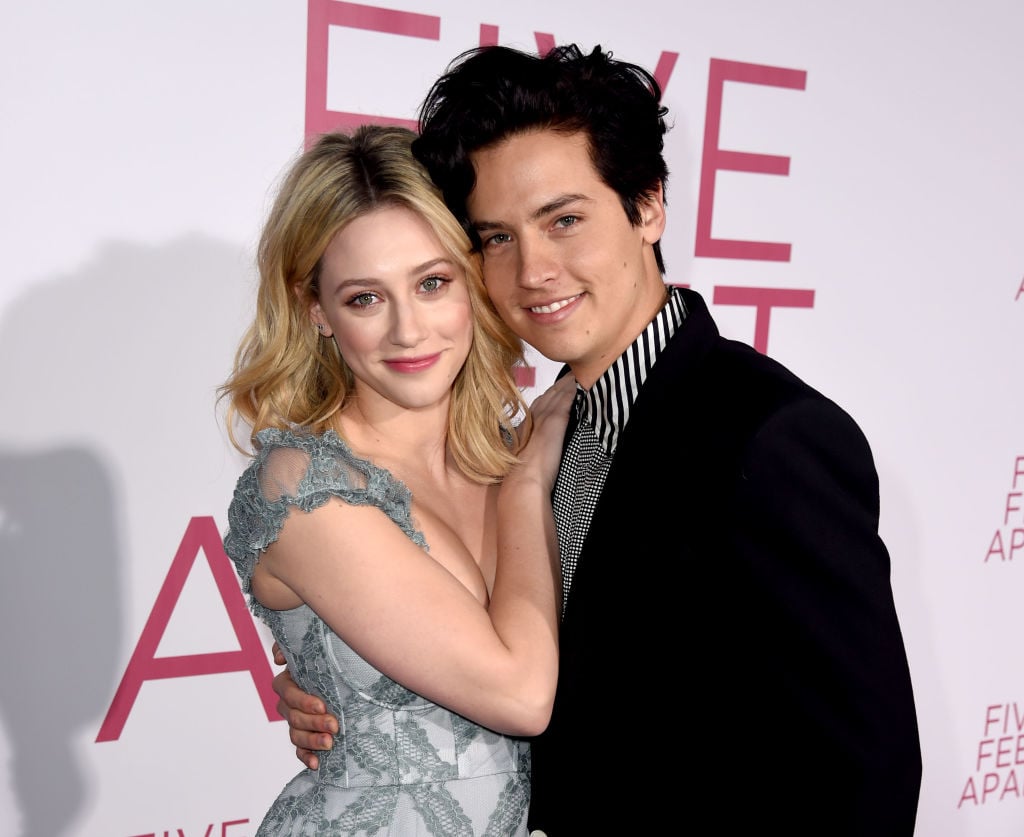 Cole Sprouse and Lili Reinhart's dating history
During Comic Con 2019, reports leaked that Sprouse and Reinhart had officially called it quits. Fans reported that the pair seemed distant while attending the event together and many publications began to say their relationship was officially wrapped. News sources also reported that a "reliable source" had provided them with the breakup details.
But, those breakup rumors were, in fact, short-lived. A short while later, both Reinhart and Sprouse posted a photo of themselves from a joint photoshoot. Reinhart denounced "reliable sources" and declared that nobody knew "sh*t" about the status of her and Sprouse's relationship. Now, in 2020, speculation that the pair have broken up has circulated again. But, this time rumors are even messier because Gerber is involved.
Breakup rumors surface on Instagram
Fans noticed that something may be amiss between Sprouse and Reinart when the actressscrubbed her Instagram of all photographic evidence of their relationship. Hawkeye fans also noticed that some of Reinhart's family members had unfollowed Sprouse on the popular platform. But just how did Gerber get involved in this mess?
Fans believe Sprouse cheated on Reinhart with Kaia Gerber
The very same day that Reinhart removed all photos of Sprouse on her Instagram page, Gerber's Instagram story showed that she was at the same place Sprouse was quarantining. Fans immediately began to speculate that the 18-year-old model and the 27-year-old actor had romantic ties and that Gerber was the reason for Sprouse's split with Reinhart. In fact, some believed that he'd cheated on Reinhart with Gerber.
Sprouse addresses the Gerber cheating rumors
Seeing that rumors were swirling, Sprouse took to his Instagram story to address all the rumors about himself, Gerber, and Reinhart. "I tolerate a lot of rumours and slander from people online claiming to be my fans. Fans who feel entitled to my privacy precisely because I never indulge them. But attacking my friends, baseless accusations, leaking my address, and sending death threats are all qualities of insanity and fanaticism. Choose humanity stop being [clown emoji]," the Riverdale actor began.
"When I first stepped into a public relationship this was one of the foreseeable consequences. And while I never truly intend to indulge any part of my private life to the ravenous horde, it's clear my restraint in updating them has allowed them to push their own agenda onto my habits and lifestyle. So in conclusion – please eat my delectable plump a*s. (making me post a goddamn white font insta story like in twice-divorced mother of three)," the former Disney star added. Essentially, Sprouse has told his fans to mind their own business. But, we doubt that will stop his fans from speculating about his relationship status.