Cardi B Just Realized Childish Gambino & Donald Glover Are the Same Person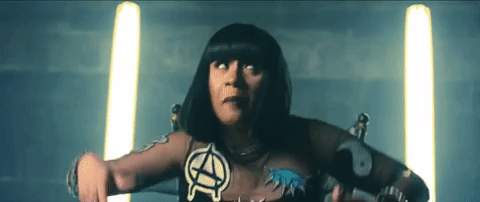 The confusion over whether rapper Childish Gambino and actor/comedian Donald Glover are two different people continues, this time baffling Cardi B.
Last week, in a now-deleted tweet, the Invasion of Privacy rapper seemingly made an astute observation before quickly realizing she was incorrect.
If, before today, you were positive that Cardi B understood that Donald Glover and Childish Gambino are the same person, then you might want to take a seat… pic.twitter.com/TsxsqrSwcV

— Chris Murphy (@christress) May 25, 2018
«It's amazing how Donald Glover and Childish Gambino look soo much alike. I think they secretly the same person!!! Soo dope!!'» Cardi wrote Thursday (May 24).
A few minutes later, she added, «Wait, I'm confuse now.»
It's uncertain whether Cardi was making a joke or being serious. Either way, her comments about Gambino and Glover — who are the same person, for the record — inspired some of her social media followers to share their own experiences with the matter.
«The movie hasn't started yet but there's no way any part of Solo is going to be better than the guy LOSING HIS MIND outside the theater realizing Childish Gambino and Donald Glover are the same person,» one Twitter user wrote, referencing Glover's role as Lando Calrissian in the latest Star Wars film, Solo.
And Cardi, just so you know, Donald Glover isn't the son of veteran Lethal Weaponactor Danny Glover.
This article was originally published by: Billboard