Tonight (May 7) the 2018 Met Gala took place, and it was a predictably fashionable affair. This year's theme was Heavenly Bodies: Fashion and the Catholic Imagination, so it should come as no surprise that the evening featured plenty of daring looks. Everyone from Katy Perry and Ariana Grande to Rihanna made an appearance at the event at New York's Metropolitan Museum of Art, Costume Institute, and they all delivered stunning moments.
Complimenting her gold dress and thigh-high boots with a pair of feathered angel wings, Katy was an absolute vision and stayed true to the evening's religious theme. Similarly, Rihanna and Cardi Bseemed to be channeling papal fashion with their heavily bejeweled gowns and headdresses. Considering that the "Diamonds" siren is always a highlight of the annual gala, her appearance was unsurprisingly perfect. Similarly, Madonna stole the show with her striking look. The Queen of Pop is no stranger to toying with religious imagery, and she draped herself in a black gown complete with a cross shaped cut-out over her chest. Topping things off with a gold crown of crosses and carrying a bouquet of black roses, she added another iconic moment to her growing list of Met Gala appearances.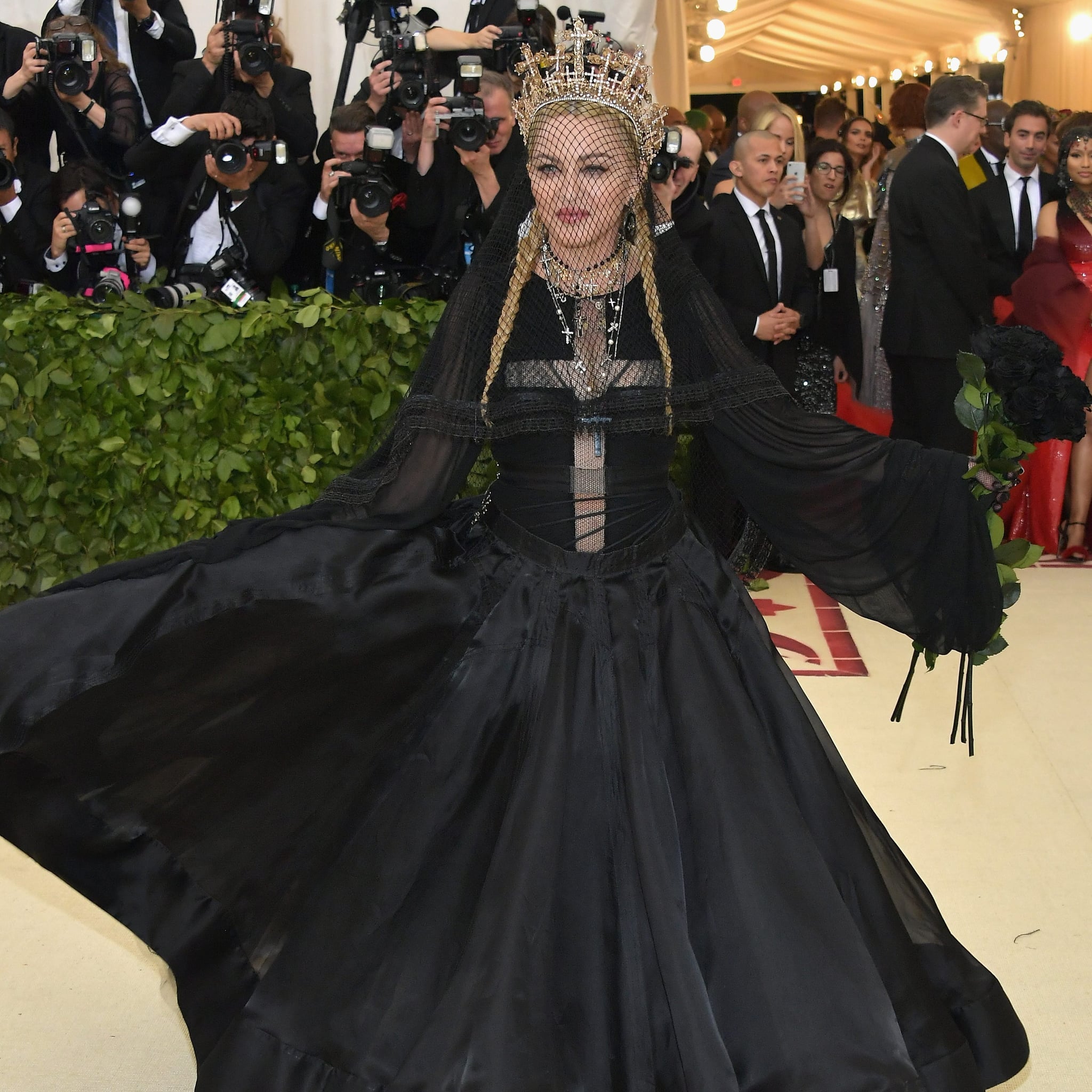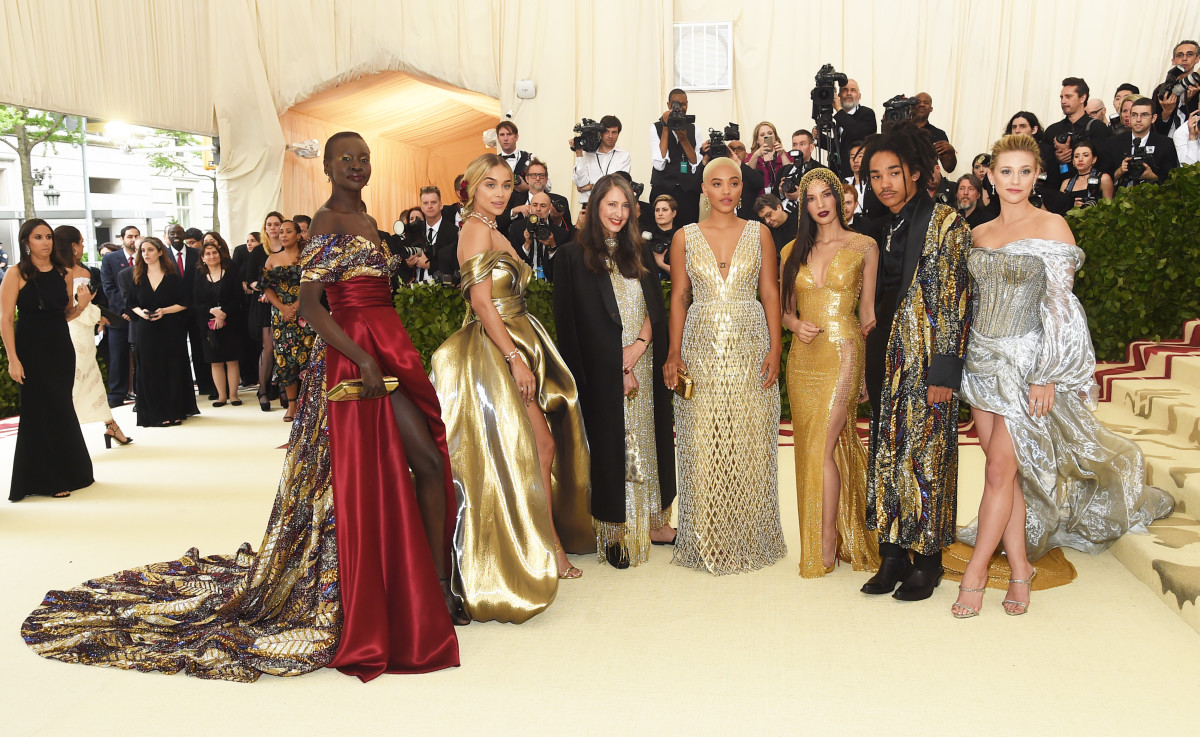 Ari went in a more arty direction for the evening. Wearing a floor-length painted dress, she topped off her traditional ponytail with a chiffon bow. The "No Tears Left To Cry" diva managed to keep her look light, and it was a sublime moment for her. Selena Gomez also opted for a delicate look. She showed off her sun kissed glow in an airy white gown and paired it with a dramatic smoky eye. Jennifer Lopez and Nicki Minaj meanwhile brought the drama in bold colors. The Queen rapper draped herself in a scarlet wrap while JLo appeared radiant in a jeweled and feathered black gown.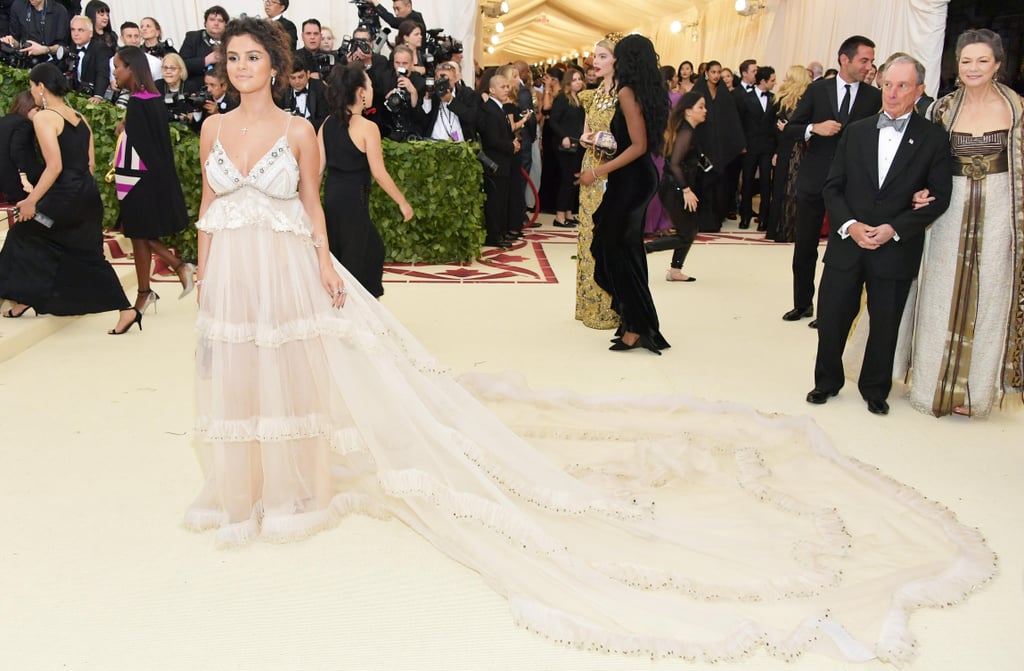 Other notable looks include Zendaya who appeared to channel Joan of Arc in her armor-inspired gown and Troye Sivan. The "Bloom"crooner took a risk by selecting a scarlet suit, which he paired with a sheer undershirt. With his bleached hair in a windswept style, it is surely an unforgettable moment. Miley Cyrus channeled classic Hollywood in her daring black gown, and Nick Jonas similarly kept things a little more understated with a black tuxedo.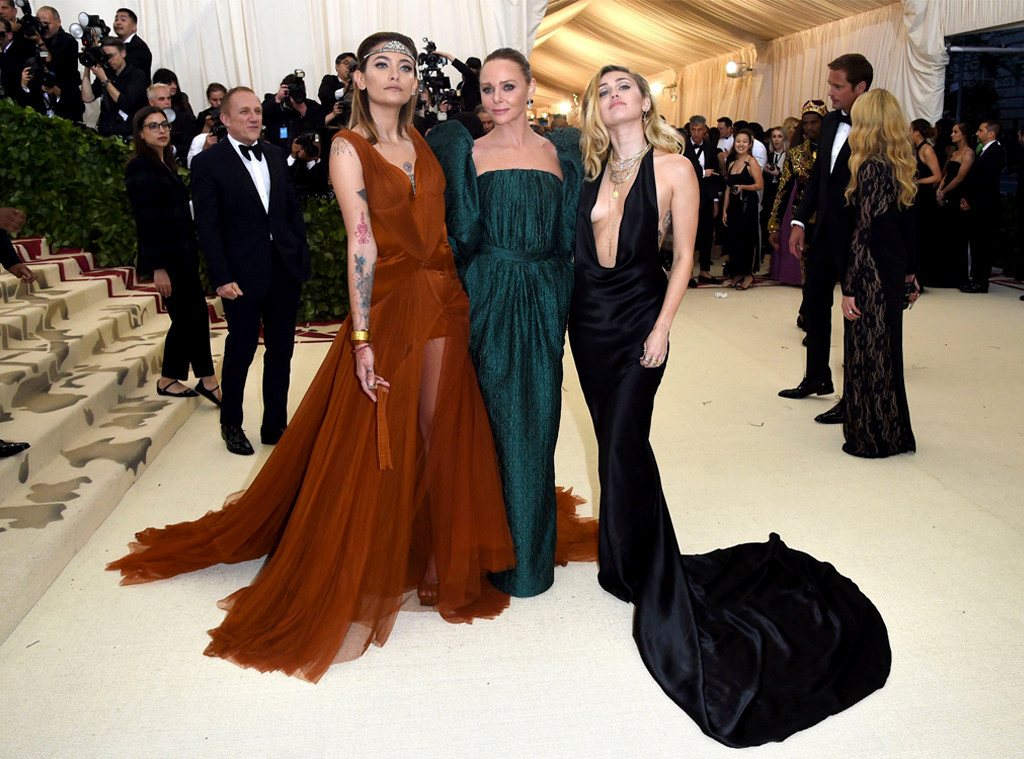 This article was originally published by: Idolator