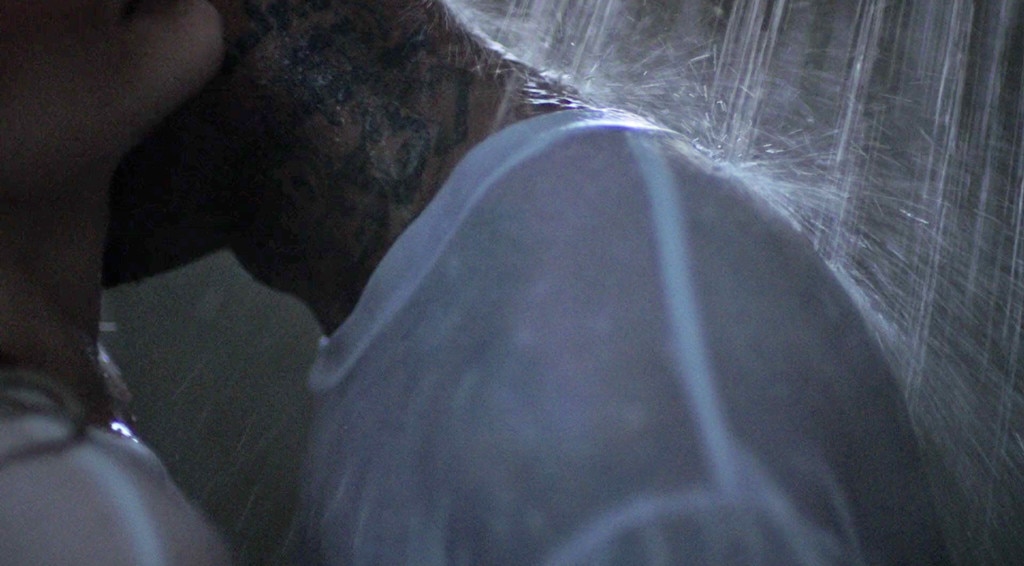 Sasha Samsonova/Vimeo
Kylie Jenner and boyfriend Tyga have appeared in a few videos together, but nothing stacks up to their latest collaboration.The Keeping Up With the Kardashians star and her rapper boyfriend surprised their fans with a steamy video on Christmas, which features the two getting hot and heavy in the shower. Although the couple are wearing clothes, the hot shower and steam soaks through their white T-shirts, leaving little to the imagination. By the end of the video, they're both topless and holding onto each other.

Directed by photographer Sasha Samsonova, the video is set to music by singer Niia.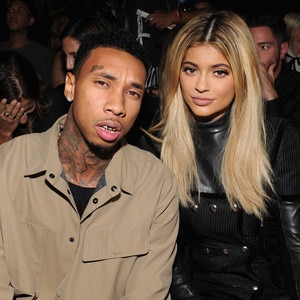 KYLIE from sasha samsonova on Vimeo.
Kylie and Tyga first appeared in the rapper's «Stimulated» music video, which was the first very close look at their relationship (before it was even confirmed). The music video showed Tyga walking around his house working on his music, when Kylie arrived at his house to hang out. Tyga greeted her with kisses and hugs, confirming that the long-rumored couple was, in fact, an actual couple. The entire video remained pretty PG-rated, with a couple of hugs and kisses here and there.The E! star and Tyga then appeared in Alexander Wang's Fall 2016 campaign video, which featured the couple and other stars at a house party. «I wanted to create this hybrid idea of a music video with my favorite movies growing up, referencing Ferris Bueller's Day Off, Can't Hardly Wait,» Wang told Yahoo Style of his idea.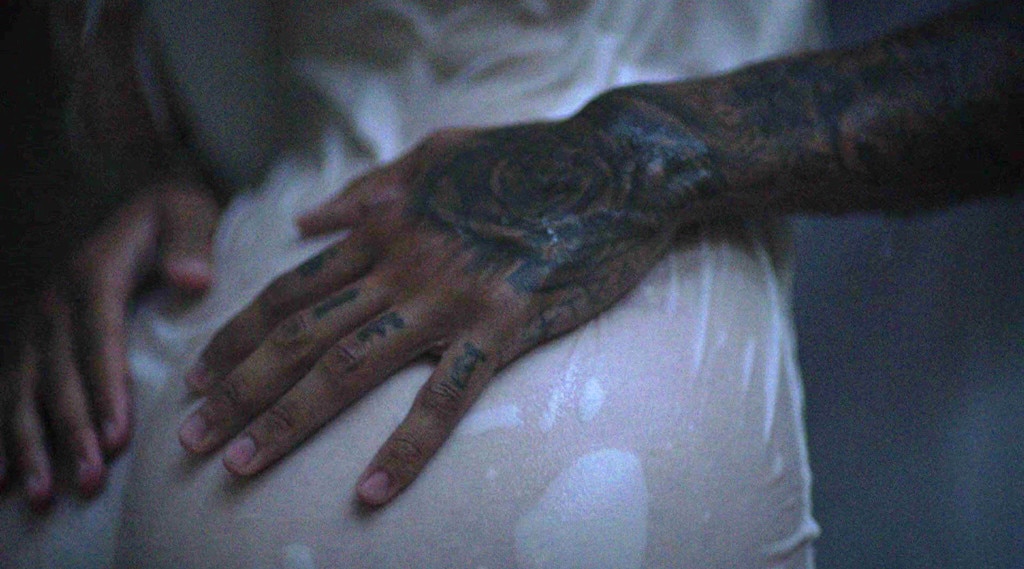 Sasha Samsonova/Vimeo
Once again, Tyga and Kylie are acting pretty innocently save for some provocative dance moves.But it's Samsanova's video, which was filmed over a month ago in Los Angeles, that proves this couple is more serious than ever. «It fell into place very, very naturally. It just happened,» Samsonova told W magazine about shooting the project. «The whole deal with this video is that it's a very personal experience. It's like you're watching this person from a point of view that has never been seen before.»
Well it's fair to say fans now have an intimate look at Kylie and Tyga's relationship.